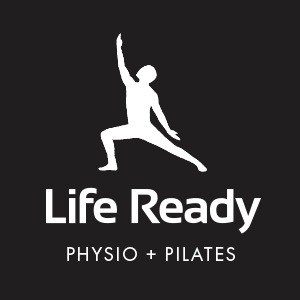 Our Team at Life Ready Duncraig Women's Health
We offer physiotherapy, Clinical Pilates, exercise physiology and remedial massage.
Valerie Lorenz
Women's Health Physiotherapist
BSC PHYSIO, MCLIN PHYSIO (CONTINENCE & WOMEN'S HEALTH), APAM
Valerie completed her Master of Clinical Physiotherapy at Curtin University, majoring in Continence and Women's Health.
Valerie has worked predominantly in private hospital and private practice providing antenatal and postnatal treatment and education as well as outpatient treatment in Continence, Women's and Men's health issues. She has experience treating many conditions including pelvic floor muscle dysfunction (men and women), bladder and bowel problems (men and women), pelvic organ prolapse, pelvic pain, painful sexual intercourse, vulvodynia, vaginismus, antenatal and postnatal musculoskeletal conditions, painful scar tissue post childbirth, mastitis, blocked milk ducts and cracked/grazed nipples.
Valerie also treats general musculoskeletal conditions and has a keen interest in Clinical Pilates. She is a strong advocate for self-management and uses progressive exercise-based rehabilitation to address underlying causes of pain, injury and overload, and ultimately optimise function.
Her personal interests include keeping physically active, engaging in creative pursuits and activities that promote self and professional development.
Valerie currently practices at Life Ready Midland.
View full
Valerie Lorenz's profile
Our Duncraig satellite clinic offers treatment for many different continence and women's and men's health issues, led by our post-graduate trained women's health practitioner Valerie Lorenz.
All treatment sessions are run on a one to one basis in our private treatment rooms.
HICAPS health fund rebates are available. Women's health at Duncraig is a preferred provider for HBF.
Phone: 08 9250 7772
Fax: 08 6270 4449
Email: valerielorenz@lifereadyphysio.com.au
Suite 5, 64 Arnisdale Road Duncraig WA 6023
We are open on Wednesday 10.30am - 4.30pm
Life Ready on Instagram
Instagram feed