Life Ready Physio & Pilates Morley
Galleria Shopping Centre, Shop OF002, 4 Collier Rd Morley WA 6062 (inside Centro Medical Centre Galleria)
GET DIRECTIONS
ON GOOGLE MAPS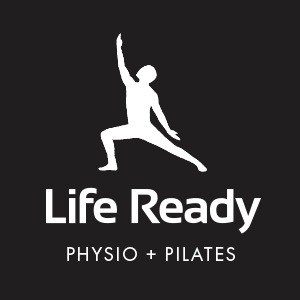 Our Team at Life Ready Morley
Our passion is to lead you to your best quality of life. We are committed to providing only the highest quality physiotherapy services.
Phoebe Simpson
Currently on maternity leave
Phoebe completed her physiotherapy degree at Curtin University, graduated with first class Honours and was also awarded the dual Marcus "Joe" Rosen award for student with the best clinical results. She has conducted a research project investigating physical activity and sprinting in children which she presented at the Sports Medicine Australia Conference in Melbourne 2016.
Phoebe is currently completing her PhD at Curtin University, investigating chronic lower back pain and works as a sessional academic tutor within the School of Physiotherapy.
Phoebe has had experience with a variety of clients ranging from the elderly to young children and has also had experience in the hospital setting, aged care and with elite sports, as well as many mums/dads/weekend warriors.
Phoebe also has a special interest in women's health and has helped women during the antenatal and postnatal period to maintain a healthy, active pregnancy and return to sport.
She has a passion for non-surgical management of musculoskeletal conditions, treatment of lower back, neck and shoulder pain and lower limb rehabilitation and has completed dry needling certification and applies an evidence-based management approach to all of her treatments.
Phoebe's goal is always to successfully return her patients to doing what they love in optimal time.
Outside of work, Phoebe enjoys playing with her son at the local park, hiking in the hills, or training at the gym.
View full
Phoebe Simpson's profile
About Life Ready Morley - A Satellite Clinic
A Life Ready satellite clinic is an intimately sized clinic, operated through a larger clinic hub, used as a convenient connection point for our clients. While it offers a reduced set of services, we find that it's perfect for patients who live locally and are in need of basic physiotherapy treatment, assessments and follow up appointments.
Life Ready Physio Morley is a satellite clinic provided by Life Ready Physio Bayswater. Life Ready Physio Bayswater provides our full suite of physiotherapy services and houses a complete and generously equipped gymnasium for individualised Pilates and gym programs. For clients closer to the Morley area, we offer Life Ready Physio Morley as a local and more convenient treatment location.
Phone: 08 6313 4040
Fax: 08 9471 9159
Email: bayswater@lifereadyphysio.com.au
Galleria Shopping Centre, Shop OF002, 4 Collier Rd Morley WA 6062 (inside Centro Medical Centre Galleria)

Life Ready on Instagram
Instagram feed