Life Ready Physio & Pilates Raine Square CBD
Raine Square
Level 1, Wentworth Building (off Raine Lane)
300 Murray Street
Perth WA 6000
GET DIRECTIONS
ON GOOGLE MAPS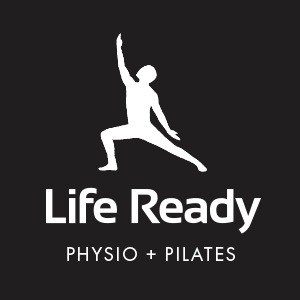 Our Team at Life Ready Raine Square CBD
We are committed to high quality physiotherapy services and providing the best clinical management. We do this to help you to achieve your desired health and fitness goals and outcomes
Scott Garvey
Managing Partner & Physiotherapist
Scott completed his BSc (Physiotherapy) at Curtin University and is a full time physiotherapist in our CBD clinic. Scott is passionate about providing high quality clinical physiotherapy to all demographics of people. Office workers, weekend warriors, athletes, post surgery, motor vehicle accident or work place injury; you can be rest assured that Scott will work with you to achieve the short and long term goals that you desire.
Scott has particular interests in and has completed further education on tendon pathologies, lumbar spine dysfunction and acute musculoskeletal injury management.
Scott has worked with numerous different sporting populations from footballers to dancers, and most recently recreational skiers and snowboarders in the Rhone Alps of France.
Outside of work Scott enjoys the amazing coastline we have, live music and fulfilling his culinary curiosity.
Scott is proud to be involved in the clinical supervision for Curtin University Physiotherapy Student Practicums
View full
Scott Garvey's profile
About Raine Square CBD - A Satellite Clinic
A Life Ready satellite clinic is an intimately sized clinic, operated through a larger clinic hub, used as a convenient connection point for our clients. While it offers a reduced set of services, we find that it's perfect for clients who are in need of basic physiotherapy treatment, assessments and follow up appointments.
Raine Square CBD is a satellite clinic provided by Life Ready Physio Perth CBD inside Jupiter Health CBD and provides our full suite of physiotherapy services.
Phone: 08 9322 1146
Fax: 08 9322 9790
Email: perth@lifereadyphysio.com.au
Raine Square
Level 1, Wentworth Building (off Raine Lane)
300 Murray Street
Perth WA 6000
We are open on Tuesday 12pm - 4pm & Thursday 3pm - 6pm