Healthcare is a human invention and as such can be reinvented at any time. In the future, our healthcare model will be reinvented to support a proactive healing environment based on providing patient, family and staff comfort.
Our Team at Life Ready Camberwell
Paul de Koeyer
Physiotherapist
Graduating with a degree in Exercise and Sports Science from Deakin University and then with a Doctor of Physiotherapy from the University of Melbourne, Paul's interest in physiotherapy stemmed from his own experience with an injury as a teenager, to which he now loves helping other people in a similar position reach their best possible physical condition.
He has a keen interest in acute sporting injuries, rehabilitation for performance, post surgical rehabilitation, dry needling and Pilates. He also has a passion for health and fitness and a holistic view towards nutrition and physical condition playing a major role in recovery and prevention of injuries.
Paul is also a self-employed personal trainer and loves his music, surfing AFL and basketball… Basically anything outdoors!
View full
Paul de Koeyer's profile
Nick Seller
Remedial Massage Therapist
Having played AFL since he was a young one, Nick watched all sorts of injuries on the football field and was usually first over to see what had happened and how to help. Once he finished high school, he realised he wanted to help people while still being involved in sports and thought remedial massage therapy was the best way to do it!
Nick completed his studies at the Australian College of Sports Therapy and now takes pride in the fact that he can have someone come in who is in pain, and after the treatment, watch them walk out pain free! He also enjoys watching the development and improvement of his clients who have more severe problems and gradually getting them back to 100%.
The "hands on" side of massage therapy and being able to physically feel muscles releasing is something Nick has always had the most interest in. He also enjoys constantly learning new techniques to improving his current skill sets.
Each and every treatment Nick gives to his clients is individual. He does not have a set program or list that he follows, but rather uses his knowledge, experience and assessments to figure out the best treatment plan to help get his clients back to living life at their best potential.
View full
Nick Seller's profile
Teri Lazarus
Pilates Instructor
Within a strong passion to move people towards a better quality of life, and believing Pilates plays a vital role in providing that service, Teri completed her STOTT Pilates Advanced Mat Work course in 2015 and is currently completing her Breathe EDU Cert IV course.
She has always loved practicing Pilates herself and now loves seeing the benefits Pilates provides to her clients – postural awareness, flexibility, strength and all round fitness!
"We live in a world where there is a lot of sitting for long hours, focusing on computers and driving, and unfortunately our postures are affected by this sedentary lifestyle. I hope that by creating postural awareness and getting people moving so that they are able to be more in-tune with their posture and body."
Teri loves seeing the smile on her clients' faces after they have completed a Pilates class. "That particular smile reserved for a class that leaves them feeling mentally and physically challenged, happier and stronger!"
Teri's grounded upbringing and the love and support of her big family ensures she genuinely cares about her clients, and she enjoys seeing smiles on their faces, whether it's through a great Pilates class or just a good chat.
When she's not treating at our Camberwell clinic, Teri loves to perform yoga, Pilates, running, walks along the beach, drinking red wine and relaxing with her beautiful family!
View full
Teri Lazarus's profile
Zoe Sonnenberg
Pilates Instructor
Having started out teaching group fitness classes and personal training, Zoe decided to do a teacher training course for Pilates and instantly fell in love with it!
She loves that she gets to empower her clients to move and be healthier, whilst keeping active herself.
With so many forms and variances of Pilates, Zoe is always learning new things about the movements and philosophy. She has a keen interest in pain management and looking at how psychosocial factors impact on how people may experience pain.
Outside of work with our Life Ready team, Zoe likes to hang out with her dog, cook, listen to podcasts and occasionally get crafty!
She loves singing, so much so that she can get pretty carried away at karaoke! She is also a keen gymnast, in particular doing some pretty neat things on the rings.
View full
Zoe Sonnenberg's profile
Amy Mulcahy
Remedial Massage Therapist
Amy believes the path to happiness is the pursuit of helping others, and so pursuing a career in massage therapy was her way to finding happiness – for herself and for her clients.
She studied at Southern School of Natural Therapies in Fitzroy, Melbourne and graduated in 2012.
"Massage is a very rewarding career where I can see positive change in clients, be it in a single massage or over a period of time. To be able to help someone ease or manage their pain is a very powerful thing."
Having spent a lot of time working in relaxing environments like day spas, Amy has developed a gentle technique where she aims to keep her clients as relaxed as possible, as she believes relaxation aids healing. She enjoys working with clients who are managing autoimmune diseases or going through pregnancy as she can see great positive changes and rewards for her clients. She also loves treating acute conditions like plantar fasciitis, whiplash or tennis elbow with techniques like dry needling, and cupping when necessary.
Outside of work, Amy plays roller derby for Westside Derby Dollz and is training with her partner to hike Mt. Kilimanjaro. She also enjoys cooking and is the proud mum of two house rabbits!
View full
Amy Mulcahy's profile
Leon Green
Physiotherapist
Having always had an interest in science, health and exercise, and with a love for interacting with people, Leon gravitated towards physiotherapy because it allows him to pursue all of those interests and at the same time, have a positive impact on the people that he meets.
Leon completed his undergraduate Bachelor of Sport and Exercise Science at the University of Ballarat and graduated in 2012, then undertook his Masters of Physiotherapy at the University of Queensland, graduating in 2015.
He grew up in South Gippsland on a dairy farm, and since he had a lot of older brothers and sisters who lived in and around Melbourne, it felt right to be closer to family and friends, making the formal move to the big city.
Getting to meet new people every day, Leon enjoys hearing his clients' different stories, learning new things from them and helping his them through a challenging time in their life.
He has a keen interest in the multifactorial nature of pain, especially as it relates to persistent pain. "It's a really interesting process of unpacking all the contributing factors that build into someone's issue and providing solutions for that. A goal with my work is to provide simple solutions for complex problems."
2018 saw Leon complete his first marathon, something that he is very proud of, having a strong passion for running and exercise. He also plays three different instruments!
View full
Leon Green's profile
Introducing Life Ready Physio Melbourne
Life Ready exists to innovate, to reinvent and reimagine the health care experience by providing beautiful facilities, collaborative allied health teams and patient focused care. We are excited to do this in the community of Camberwell and Hawthorn by providing extensive services such as physiotherapy, rehabilitation, remedial massage and Pilates, all with the passion and focus to help our patients reach their best quality of life.
Located in the heart of one of Melbourne's most iconic shopping districts, Life Ready Physio Camberwell is our first and flagship clinic in Melbourne. Designed by the internationally acclaimed Russell & George interior architect and design team, the Life Ready Camberwell experience and team are passionate about moving you to your best quality of life. At Life Ready Physio, we are a national group with almost twenty locations and one hundred practitioners.
Offering services across physiotherapy, clinical pilates, remedial massage and dry needling, Life Ready Physio Camberwell sets the benchmark in physiotherapy care for Melbourne and delivers a health experience that lifts the standard in the health industry. We help patients recover from aches and pains, work related and sporting injuries and post operative rehabilitation. At Life Ready Physio Camberwell, we service patients from Camberwell, Melbourne including surrounding areas such as Hawthorn, Hatwell, Burwood, Canterbury, Surrey Hills, Balwyn and Glen Iris.
Life Ready Physio are a dedicated team that strive daily to inspire the healthcare profession via a commitment to excellence in service. We pride ourselves on providing the most effective physio, remedial massage and pilates Camberwell has to offer. Contact us today to make an appointment!
Clinical Pilates Timetable
Phone: 03 9978 9833
Fax: 03 9978 9834
Email: camberwell@lifereadyphysio.com.au
636 Burke Road,
Camberwell VIC 3124
We are open on 8am - 7pm Weekdays | 8am - 2pm Saturdays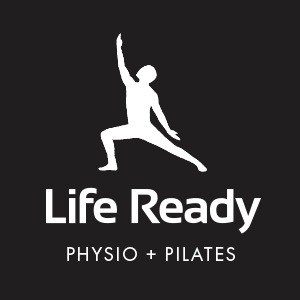 Other Clinics in Melbourne