Life Ready Mobile
Can't come to us? Life Ready Mobile will come to you!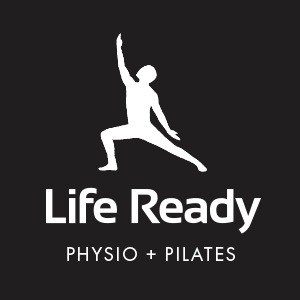 Our Team at Life Ready Mobile
At Life Ready Mobile, we've built a handpicked team of people we trust will provide premium physiotherapy and massage services directly to you.
John Cham
Managing Partner & Physiotherapist
John completed his physiotherapy degree at Curtin University and has dedicated his work towards improving the quality of life for people who are homebound. He has a passion to work with people who have suffered from debilitating accidents, experienced traumatic surgery, and people diagnosed with neurological disorders. John strongly believes that rehabilitation requires a great deal of patience and with the right guidance people will be able to live at their best capabilities.
He has a major focus on the use of hydrotherapy to help his clients with severe fractures, post orthopaedic surgery, arthritis, obesity, balance and mobility issues.
John has lived in Malaysia, America and Australia. He is able to speak English, Malay and three dialects of Chinese. He has previously been involved with swimming at a national level but since then has replaced Golf as his favourite sport.
View full
John Cham's profile
Yan Pin Lim
Operations Manager & Physiotherapist
Having seen first-hand her grandmother's struggles with disability, Yan Pin is committed to supporting people achieve better quality of life and personal goals after an injury. Since completing her degree in Physiotherapy with honours, she has worked in hospital, private and community settings, with a range of experience in orthopaedic, hand therapy, aged care and neurological rehabilitation.
She spent the last 4 years working with stroke survivors and people with neurological disorders. Yan Pin has commenced her post-graduate training in neurological rehabilitation at the University of Western Australia with hopes of completion early 2015. Committed to improving her skills, Yan Pin has and is continually attending workshops and courses.
In the last year, she worked as the senior physiotherapist at a community rehabilitation centre, mentoring students and new graduates. She was also actively involved in the redevelopment of the rehabilitation centre.
In her free time, Yan Pin likes to jog, hike and eat! She also enjoys coaching others to jog and hike and is keen to problem-solve so that people with disabilities, big or small, can engage in outdoors activities.
View full
Yan Pin Lim's profile
Craig Hutchison
Physiotherapist
Growing up in Canada, Craig was often struck down with injuries and requiring physiotherapy, which encouraged him to become a physiotherapist himself and help people in a similar situation. He made the move to Perth to complete his studies at Curtin University and now loves physiotherapy as it provides a platform for meeting and interacting with clients and allows him to help people achieve their health, fitness and wellbeing goals.
Craig has a keen interest in orthopaedics, rehabilitation and sports physiotherapy as he finds it very rewarding to help people return to their pre injury level and beyond. "I found as a student, these areas appealed to me straight away and that has continued as my career has progressed."
When he's not zooming about Perth for our Life Ready Mobile team, Craig is a volunteer surf life saver at City of Perth SLSC, but you'll also catch him playing football and hanging out with his family and dog.
We love Craig because he is a very positive person and you will rarely see him without a smile!
View full
Craig Hutchison's profile
Joel Mitchem
Physiotherapist
Initially completing a degree in Sports Science sparked an interest for Joel to ultimately pursue a career in physiotherapy. Throughout the completion of his physiotherapy degree, Joel found that he really enjoy helping people with a variety of different health conditions across all the core areas of physiotherapy including neurological rehabilitation, cardiopulmonary and musculoskeletal conditions.
Joel enjoys the challenge of being presented with a patient's concern and then problem solving this to support each patient to achieve their specific health, fitness and wellbeing goals.
He has a keen interest in musculoskeletal physiotherapy and neurological rehabilitation and also enjoy post-operative and injury rehabilitation.
Joel's number one hobby is golf, which he's quite passionate about. He also enjoys going to the beach, hanging out with friends and loves watching sports, especially AFL.
View full
Joel Mitchem's profile
Emmanuelle Chow
Physiotherapist
Growing up playing badminton and being on the athletics team, Emmanuelle's interest in sport and human movement was evident from a young age. Having had personal experience with injuries, she understands how it can affect your daily life, training and work tasks not only in a physical aspect but mentally too.
Since graduating from Curtin University with First Class Honours, she has experience working with recreational sports players, athletes in soccer, football and gymnastics teams. Emmanuelle has also successfully rehabilitated people following motor vehicle accidents, sports injuries, stroke, surgery and work-related injuries. She enjoys treating musculoskeletal injuries and has a particular interest in Clinical Pilates.
Emmanuelle is dedicated to delivering holistic care that is specific to her clients and their health and fitness goals. She is passionate about helping clients understand their injury and addressing the underlying cause of symptoms. Through hands-on treatment, dry needling, exercise-based rehabilitation and Clinical Pilates, she provides the best combination of therapy to expedite recovery and prevent future injuries.
When she is not at the clinic, Emmanuelle zooms around Perth providing home physiotherapy for Life Ready Mobile. She can also be found enjoying the outdoors, attending concerts, seeking new travel destinations and eating yummy food!
View full
Emmanuelle Chow's profile
Jeremy Ong
Physiotherapist
Jeremy graduated from Curtin University and made the move to Victoria for work. Working in rehabilitation hospitals gained him experience with orthopaedic patients (from acute to outpatients) and exposure to chronic pain and multi-trauma patients. After working in aged care facilities as a service manager throughout the Mornington Peninsula, he then returned to Perth.
His passion in physiotherapy relates towards bridging the gap from hospital to home through community intervention. He has developed a keen interest in hydrotherapy, post-operative rehabilitation, vestibular rehabilitation and chronic pain management.
He has completed additional training in dry needling and vestibular rehabilitation and is currently looking into further studies into the management of chronic pain.
Outside of work Jeremy is an avid Formula 1 and NBA fan. He also enjoys playing basketball, indoor soccer and golf.
View full
Jeremy Ong's profile
Fabian Yeo
Physiotherapist
Born and raised in Singapore, Fabian made the move to Perth to continue his studies and enrolled in his undergraduate degree physiotherapy at the University of Western Australia, and subsequently, completed his Masters at Curtin University.
With a strong passion to make a difference, Fabian firmly believes in the effectiveness of physiotherapy to help improve the quality of life for those suffering from pain, and enjoys employing a wide range of manual therapy techniques for his clients.
Fabian is a true sport junkie and can often be found playing or watching a good game of basketball. He once served in the armed forces, a fact he believes makes him uniquely dangerous! Just kidding… But he really did serve in the armed forces.
View full
Fabian Yeo's profile
Kerry Synnerdahl
Remedial Massage Therapist
Kerry first discovered her love for massage when her daughter began competing in elite level gymnastics. She learned how to use massage to prevent injury, speed up recovery and maximize performance overall – and enjoyed it so much that she decided to train to become fully qualified massage therapist.
Clients value her warm, friendly approach and the genuine interest she takes in their health. She says:
"I really love seeing the improvement in my clients with each treatment. It's the best part of my job!"
Kerry is a strong believer in a holistic approach to health and is keen to ensure her clients' massage experience is as relaxing as possible. She sees massage as a way to help people perform to their maximum potential, whether in sport, work or life in general.
With three very active children, Kerry really loves spending any spare time reading, walking along the beach and being with family and friends.
She is an avid Perth Glory and Arsenal fan and rarely misses a Glory home game.
View full
Kerry Synnerdahl's profile
Alwin Liew
Podiatrist
View full
Alwin Liew's profile
Gemma Craven
Nutritionist
Gemma graduated from Curtin University with a Bachelor of Science (Nutrition) and is currently completing a Masters degree at Curtin University in Dietetics. Prior to practicing as a Nutritionist, Gemma educated the public via her award-winning nutrition blog for two years and has four years experience in the healthcare industry.
Gemma is particularly passionate about sustainable weight loss, sports nutrition, pre and postnatal care for mothers and babies and chronic disease prevention. She receives great satisfaction from helping clients achieve their health, performance and weight loss goals and prides herself on providing continued support to clients on their journey.
Outside of work, Gemma is a keen runner who loves to keep fit and enjoy the outdoors. On the weekend you'll find her swimming at the beach with her two dogs, Loki and Bobo.
View full
Gemma Craven's profile
Alison Wade
Exercise Physiologist
Alison decided to pursue a career in exercise physiology from her strong desire to help people achieve their best quality of life, combined with a fascination of the mechanics of the human body. She completed three years undergraduate study at Curtin University (Exercise, Sports & Rehabilitation Science) and one year postgraduate at the University of Western Australia in Clinical Exercise Rehabilitation.
Alison moved around when she was young, having spent time in Ireland, Melbourne, and most of her childhood in Kalgoorlie, but now calls Perth 'home'.
Alison has a strong passion for musculoskeletal injuries and loves being able to witness people make amazing transformations.
"I love seeing that after only a few exercise sessions, clients feel less pain, are more functional and have an improved quality of life".
She also has a keen interest in cancer rehabilitation as it fascinates her that exercise can work alongside chemotherapy and other forms of treatment for better outcomes and also decrease the negative side effects of medical treatment. She also finds working with the elderly very rewarding and a lot of fun!
Outside of working for our Mobile team, you'll catch Alison planning her next overseas adventure, riding or walking along the foreshore, camping or at a music gig.
Alison has previously been with the Life Ready team for three years as part of our admin team, so she knows the Life Ready way through and through!
View full
Alison Wade's profile
Alana Kophamel
Physiotherapist
Alana graduated from University College Dublin in Ireland with an honours degree in Physiotherapy. Following several years of practice in Ireland she moved to Perth for a change of scenery. She is passionate about helping people through physiotherapy to stay as physically active, independent and pain free as their abilities and conditions allow. She has gained extensive experience working with people who have undergone surgery, joint replacements and those recovering from major fractures and has worked with elderly patients both in their own homes and in aged care facilities. Alana has helped them rehabilitate back to maximum independence following stroke, acquired brain injury, physical injury and surgical intervention.
As well as this, she has worked with those who have chronic neurological conditions such as Parkinson's and Multiple Sclerosis. In treating people with multiple health conditions she has strived to help them stay as active, pain free, mobile and independent as possible. She has run exercise based falls prevention classes for patients aged 65 to above 100 and was able to reduce frequent falls by 33% in her previous work environments. While working in aged care facilities Alana worked closely with patients who were receiving palliative care helping them to remain comfortable and at ease.
As well as extensive aged care experience, Alana has worked in private practice gaining experience with patients who had been involved in car crashes, work related incidents and various sporting injuries. She also gained experience working in a Back Care clinic for people suffering with chronic back pain. This gave her a compassion for people who suffer from chronic pain as well as the tools to help them. She ran education sessions and exercise classes helping them return to the activities they loved.
When Alana is not working she enjoys surfing, training for surf lifesaving and spending time with friends.
View full
Alana Kophamel's profile
Joyce Sim
Physiotherapist
With a passion for sports and the ability to bring in a personal "touch" to other people's lives, Joyce completed her physiotherapy degree at Curtin University in Perth after growing up in Sabah, Malaysia.
She believes there is endless learning to how amazing the human body is and loves how in being a physiotherapist, she can bring this knowledge and educate others to know their body better; and seeing people improve in their physical function only further motivates her.
Joyce has developed a keen in neurological rehabilitation because she has seen how debilitated clients after a neurological event can improve in their mobility with committed physiotherapy.
"I want to be the person to encourage and motivate my clients to reach their goals and to be able to improve their quality of life in the community again."
Outside of her work with our Mobile team, Joyce plays competitive and social volleyball games (she was a State player in Malaysia!), enjoys exploring different places for hiking, and catching up with friends and family. She also likes to sing and play the piano in her church band.
View full
Joyce Sim's profile
Lexi Hamilton-Smith
Physiotherapist
Not knowing what a physiotherapist did, and never having been to one, Lexi took a chance, thinking physiotherapy would just be something she would enjoy… And since completing her degree at Curtin University, she's never looked back!
She loves her career in physiotherapy because no one day is ever the same and she has the opportunity to make a difference in the lives of her clients.
She currently has a keen interest gerontology as the cases can be quite complex and require a lot of problem solving, which is ever so intriguing for her.
Outside of work, Lexi likes to involve herself with Brazilian jiu jitsu, wrestling, MMA, cooking, watching movies, taking her dog to the dog park, and eating good food.
View full
Lexi Hamilton-Smith's profile
Valerie Lorenz
Women's Health Physiotherapist
BSC PHYSIO, MCLIN PHYSIO (CONTINENCE & WOMEN'S HEALTH), APAM
Valerie completed her Master of Clinical Physiotherapy at Curtin University, majoring in Continence and Women's Health.
Valerie has worked predominantly in private hospital and private practice providing antenatal and postnatal treatment and education as well as outpatient treatment in Continence, Women's and Men's health issues. She has experience treating many conditions including pelvic floor muscle dysfunction (men and women), bladder and bowel problems (men and women), pelvic organ prolapse, pelvic pain, painful sexual intercourse, vulvodynia, vaginismus, antenatal and postnatal musculoskeletal conditions, painful scar tissue post childbirth, mastitis, blocked milk ducts and cracked/grazed nipples.
Valerie also treats general musculoskeletal conditions and has a keen interest in Clinical Pilates. She is a strong advocate for self-management and uses progressive exercise-based rehabilitation to address underlying causes of pain, injury and overload, and ultimately optimise function.
Her personal interests include keeping physically active, engaging in creative pursuits and activities that promote self and professional development.
Valerie currently practices at Life Ready Midland.
View full
Valerie Lorenz's profile
Charlotte Poon
Physiotherapist
Having always wanted to help people, Charlotte chose a career in physiotherapy as she believes it is very rewarding to see someone improve with the help she can offer them.
She grew up in Singapore and came to Australia, a place she now very much calls home, when she was 10 years old and completed her studies at Curtin University.
"Actually studying and becoming a physiotherapist has made me have a total lifestyle change, from a completely sedentary individual to an active one. This is after having started studying physiotherapy and learning so much about exercise rehab and pretty much majority of the cohort and my peers were active people!"
Charlotte loves imparting her knowledge of the human body and her personal experiences on to others and seeing her clients improve with some physical activity incorporated into their personalised rehabilitation program. She enjoys strength and conditioning in particular, and providing rehabilitation incorporated with exercise.
Outside of work, Charlotte enjoys going to the gym, which gives her a clear headspace. "Exercise has changed my life around and helped me manage stress."
Her other interests include cooking and gardening, and she is on a quest to make her home as self sufficient as possible with home grown greens!
View full
Charlotte Poon's profile
Jade Chan
Physiotherapist
Jade graduated with Honors from Curtin University in 2014 and her research on exercise programs in residential aged care was selected and presented at the Australia New Zealand Falls Prevention Conference in Sydney that same year.
Since graduating, she has worked in a both a hospital setting and within the community – providing physiotherapy to people in their homes and in many residential aged care facilities.
Having lost a grandparent to falls, Jade is passionate in preventing falls in older people, exercise in the elderly and chronic pain management. She enjoys working in aged care and sees herself working in this area until she needs hip replacements herself!
When not busy keeping older people happy, healthy and strong, Jade enjoys searching for the next place to sky dive or scuba dive. She hopes to be a scuba dive instructor one day.
View full
Jade Chan's profile
Robert Luscombe
Physiotherapist
Growing up, Robert enjoyed hearing from his mother how she was helping people as a physiotherapist, which led him to complete his physiotherapy degree at Curtin University.
He now loves discussions with his clients and their families to develop unique ideas for how to best empower the client on their rehabilitation journey.
Robert has a strong interest in aged care work as well as paediatrics, as both involve problem solving in a team, and finds teaching people to walk at any point in their life is "very rewarding."
Outside of work with our Mobile team, Robert enjoys playing tennis when it's sunny, and board games when it is raining! He also enjoys cycling and occasionally rides down to Busselton from Perth – always stopping off for a rest on the way back though!
View full
Robert Luscombe's profile
Stephanie Higgs
Physiotherapist
Stephanie chose a career in physiotherapy because she has a sincere passion for helping people. She has also played a lot of sport and was able to experience first hand the amazing care and knowledge people can get from a physiotherapist.
She completed her studies at Curtin University, graduating in 2016.
"The best thing about being a physiotherapist is being able to develop that bond and rapport with your patients. Being able to see your patient's progress, feel confident and happy is very satisfying."
Stephanie enjoys all areas of physiotherapy, especially rehabilitation – whether that be coming back from an ankle injury or learning how to transfer and take steps after a stroke. She also has a keen interest for treating patients with neurological conditions as well as any ankle, knee or back injuries.
Outside of work, her sporting commitments tend to take up a lot of her time, as she is quite involved in netball and calisthenics, which she competes competitively for in both. She twice represented Western Australia in calisthenics at national competitions!
View full
Stephanie Higgs's profile
Inge Wong
Occupational Therapist
Inge chose a career in occupational therapy for its broad number of areas that she can specialise in, graduating from Curtin University in 2012.
"I love my profession as it is so versatile. I can apply my skills and knowledge to help others return to meaningful lives after illness, injury or disability, and most of all, I can be creative with it!"
Inge has a keen interest in hand and upper limb therapy as she finds this specialised area is actually very applicable to many other areas of treatment. She also enjoys treating repetitive strain injuries and occupational hazard injuries, as they are always preventable. "I believe in health promotion and injury prevention with correct education and understanding, by not only the individual, but communities to be healthier and happier."
Outside of work with our Mobile team, Inge loves practising yoga and being with nature by camping and hiking to push her body to experience its limits through all her senses.
She also has a side passion of running her own hair styling business!
View full
Inge Wong's profile
Carina Vigus
Occupational Therapist
Carina chose a career in occupational therapy for her desire to work alongside people in a holistic way and wanting the opportunity to get to know individuals, to work with their passions and reconnect them with the things they find most important in their life.
She completed her studies at Curtin University, graduating in 2018.
"As an occupational therapist, I love hearing people's stories. I love being able to see what people are passionate about, what people, activities and interests get them out of bed in the morning and how I can enable them to be involved with these more often. There's nothing quite like successfully re-connecting someone with something they love."
Carina is incredibly passionate about aged care, particularly working with those living with dementia. She has worked in a dementia specific area for three years and the life stories of the residents she has worked with and the joy she sees as they share them is an incredible privilege for her. "It's the moments where you get to see the person behind the dementia that make a job like that well worth it. I believe that aged care should be seen a new stage of life and that occupational therapy has the potential to bring hope and new opportunities within this."
Outside of work Carina loves listening to music, reading any number of books (particularly classics, period pieces and thrillers) and watching any variety of movies. Basically any art that tells a story will draw her in!
She also has a soft spot for anything related to the 1930s and 40s including the music, fashion and in particular, the dancing as she is a dedicated lindy hop dancer and loves performing to old swing classics. On most nights she can be found within the Perth swing dancing scene enjoying the old big band and jazz music!
View full
Carina Vigus's profile
Carlyn Blair
Physiotherapist
"I was initially very interested in sports physiotherapy and rehabilitation and I quickly became interested in acute/medical rehabilitation, neurological rehabilitation, and formed a passion for geriatric care. The main reason I wanted to become a physiotherapist was to be a part of improving people's quality of life – no matter how small or big my part in it plays. It feels good to help others!"
Carlyn completed her physiotherapy degree at Curtin University, graduating in 2019.
As a physiotherapist, Carlyn loves interacting with the people she comes into contact with, and meeting and engaging with people in the community – promoting healthy lifestyles.
When she's not treating, Carlyn enjoy swimming laps at her local pool, running outdoors, social netball, and playing, umpiring and watching lacrosse.
View full
Carlyn Blair's profile
To accommodate a clear and identified need, Life Ready Mobile was launched to assist those in need of physiotherapy and rehabilitative services at home. At Life Ready Physio, we are committed to ensuring that our services are available to as many as possible, so if you can't get to us, we'll come to you!
Providing physiotherapy, massage and rehabilitation services, Life Ready Mobile will meet you at your home or office, or if easier, a local gym, sporting facility or park. Instead of putting off post-operative rehabilitation, or a chronic and debilitating injury, contact Life Ready Mobile to help you move towards your best quality of life in the comfort of your own surrounds.
Though we operate our standard hours on weekdays between 8am and 7pm and Saturday until 1pm, we also accept emergency and after hour appointment requests.
We have a fleet of cars and a team of experienced mobile practitioners ready and able to come to you, no matter your location in the Perth metro area.
Life Ready Mobile is also an approved service provider of the National Disability Insurance Scheme, the Department of Veteran's Affairs, the Insurance Commission of WA (ICWA), My Aged Care, and a range of private health insurers.
Phone: 1300 730 852
Fax: 08 9264 8244
Email: mobile@lifereadyphysio.com.au
Canning Vale South WA 6155

Life Ready on Instagram
Instagram feed
Our Partners