Life Ready Mobile
Can't come to us? Life Ready Mobile will come to you!
IMPORTANT: If you have a fever, cough, sore throat or shortness of breath and you have travelled overseas in the past month, it is important you seek medical care early. Please contact us via phone prior to making an appointment or visiting our clinics.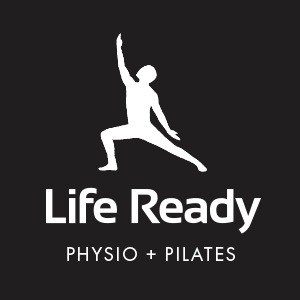 Our Team at Life Ready Mobile
At Life Ready Mobile, we've built a handpicked team of people we trust will provide premium physiotherapy, massage and other allied health services directly to you.
John Cham
Managing Partner & Physiotherapist
John completed his physiotherapy degree at Curtin University and has dedicated his work towards improving the quality of life for people who are homebound. He has a passion to work with people who have suffered from debilitating accidents, experienced traumatic surgery, and people diagnosed with neurological disorders. John strongly believes that rehabilitation requires a great deal of patience and with the right guidance people will be able to live at their best capabilities.
He has a major focus on the use of hydrotherapy to help his clients with severe fractures, post orthopaedic surgery, arthritis, obesity, balance and mobility issues.
John has lived in Malaysia, America and Australia. He is able to speak English, Malay and three dialects of Chinese. He has previously been involved with swimming at a national level but since then has replaced Golf as his favourite sport.
View full
John Cham's profile
Yan Pin Lim
Operations Manager & Physiotherapist
Having seen first-hand her grandmother's struggles with disability, Yan Pin is committed to supporting people achieve better quality of life and personal goals after an injury. Since completing her degree in Physiotherapy with honours, she has worked in hospital, private and community settings, with a range of experience in orthopaedic, hand therapy, aged care and neurological rehabilitation.
She spent the last 4 years working with stroke survivors and people with neurological disorders. Yan Pin has commenced her post-graduate training in neurological rehabilitation at the University of Western Australia with hopes of completion early 2015. Committed to improving her skills, Yan Pin has and is continually attending workshops and courses.
In the last year, she worked as the senior physiotherapist at a community rehabilitation centre, mentoring students and new graduates. She was also actively involved in the redevelopment of the rehabilitation centre.
In her free time, Yan Pin likes to jog, hike and eat! She also enjoys coaching others to jog and hike and is keen to problem-solve so that people with disabilities, big or small, can engage in outdoors activities.
View full
Yan Pin Lim's profile
Craig Hutchison
Physiotherapist
Growing up in Canada, Craig was often struck down with injuries and requiring physiotherapy, which encouraged him to become a physiotherapist himself and help people in a similar situation. He made the move to Perth to complete his studies at Curtin University and now loves physiotherapy as it provides a platform for meeting and interacting with clients and allows him to help people achieve their health, fitness and wellbeing goals.
Craig has a keen interest in orthopaedics, rehabilitation and sports physiotherapy as he finds it very rewarding to help people return to their pre injury level and beyond. "I found as a student, these areas appealed to me straight away and that has continued as my career has progressed."
When he's not zooming about Perth for our Life Ready Mobile team, Craig is a volunteer surf life saver at City of Perth SLSC, but you'll also catch him playing football and hanging out with his family and dog.
We love Craig because he is a very positive person and you will rarely see him without a smile!
View full
Craig Hutchison's profile
Joel Mitchem
Physiotherapist
Initially completing a degree in Sports Science sparked an interest for Joel to ultimately pursue a career in physiotherapy. Throughout the completion of his physiotherapy degree, Joel found that he really enjoy helping people with a variety of different health conditions across all the core areas of physiotherapy including neurological rehabilitation, cardiopulmonary and musculoskeletal conditions.
Joel enjoys the challenge of being presented with a patient's concern and then problem solving this to support each patient to achieve their specific health, fitness and wellbeing goals.
He has a keen interest in musculoskeletal physiotherapy and neurological rehabilitation and also enjoy post-operative and injury rehabilitation.
Joel's number one hobby is golf, which he's quite passionate about. He also enjoys going to the beach, hanging out with friends and loves watching sports, especially AFL.
View full
Joel Mitchem's profile
Jeremy Ong
Physiotherapist
Jeremy graduated from Curtin University and made the move to Victoria for work. Working in rehabilitation hospitals gained him experience with orthopaedic patients (from acute to outpatients) and exposure to chronic pain and multi-trauma patients. After working in aged care facilities as a service manager throughout the Mornington Peninsula, he then returned to Perth.
His passion in physiotherapy relates towards bridging the gap from hospital to home through community intervention. He has developed a keen interest in hydrotherapy, post-operative rehabilitation, vestibular rehabilitation and chronic pain management.
He has completed additional training in dry needling and vestibular rehabilitation and is currently looking into further studies into the management of chronic pain.
Outside of work Jeremy is an avid Formula 1 and NBA fan. He also enjoys playing basketball, indoor soccer and golf.
View full
Jeremy Ong's profile
Fabian Yeo
Physiotherapist
Born and raised in Singapore, Fabian made the move to Perth to continue his studies and enrolled in his undergraduate degree physiotherapy at the University of Western Australia, and subsequently, completed his Masters at Curtin University.
With a strong passion to make a difference, Fabian firmly believes in the effectiveness of physiotherapy to help improve the quality of life for those suffering from pain, and enjoys employing a wide range of manual therapy techniques for his clients.
Fabian is a true sport junkie and can often be found playing or watching a good game of basketball. He once served in the armed forces, a fact he believes makes him uniquely dangerous! Just kidding… But he really did serve in the armed forces.
View full
Fabian Yeo's profile
Kerry Synnerdahl
Remedial Massage Therapist
Kerry first discovered her love for massage when her daughter began competing in elite level gymnastics. She learned how to use massage to prevent injury, speed up recovery and maximize performance overall – and enjoyed it so much that she decided to train to become fully qualified massage therapist.
Clients value her warm, friendly approach and the genuine interest she takes in their health. She says:
"I really love seeing the improvement in my clients with each treatment. It's the best part of my job!"
Kerry is a strong believer in a holistic approach to health and is keen to ensure her clients' massage experience is as relaxing as possible. She sees massage as a way to help people perform to their maximum potential, whether in sport, work or life in general.
With three very active children, Kerry really loves spending any spare time reading, walking along the beach and being with family and friends.
She is an avid Perth Glory and Arsenal fan and rarely misses a Glory home game.
View full
Kerry Synnerdahl's profile
Alwin Liew
Podiatrist
View full
Alwin Liew's profile
Gemma Craven
Dietitian
Gemma graduated from Curtin University with a Bachelor of Science in Nutrition and a Master's of Dietetics. Prior to practicing as a dietitian, Gemma ran a private practice business and educated the public via her award-winning nutrition blog for two years. Gemma also has six year's administration experience in the healthcare industry.
Gemma is particularly passionate about helping older adults and those living with a disability. She receives great satisfaction from helping clients achieve their health and nutrition goals and prides herself on providing continued support to clients on their journey.
Outside of work, Gemma is enjoys the outdoors. On the weekend you'll find her swimming at the beach with her two dogs.
View full
Gemma Craven's profile
Alana Kophamel
Physiotherapist
Alana graduated from University College Dublin in Ireland with an honours degree in Physiotherapy. Following several years of practice in Ireland she moved to Perth for a change of scenery. She is passionate about helping people through physiotherapy to stay as physically active, independent and pain free as their abilities and conditions allow. She has gained extensive experience working with people who have undergone surgery, joint replacements and those recovering from major fractures and has worked with elderly patients both in their own homes and in aged care facilities. Alana has helped them rehabilitate back to maximum independence following stroke, acquired brain injury, physical injury and surgical intervention.
As well as this, she has worked with those who have chronic neurological conditions such as Parkinson's and Multiple Sclerosis. In treating people with multiple health conditions she has strived to help them stay as active, pain free, mobile and independent as possible. She has run exercise based falls prevention classes for patients aged 65 to above 100 and was able to reduce frequent falls by 33% in her previous work environments. While working in aged care facilities Alana worked closely with patients who were receiving palliative care helping them to remain comfortable and at ease.
As well as extensive aged care experience, Alana has worked in private practice gaining experience with patients who had been involved in car crashes, work related incidents and various sporting injuries. She also gained experience working in a Back Care clinic for people suffering with chronic back pain. This gave her a compassion for people who suffer from chronic pain as well as the tools to help them. She ran education sessions and exercise classes helping them return to the activities they loved.
When Alana is not working she enjoys surfing, training for surf lifesaving and spending time with friends.
View full
Alana Kophamel's profile
Joyce Sim
Physiotherapist
With a passion for sports and the ability to bring in a personal "touch" to other people's lives, Joyce completed her physiotherapy degree at Curtin University in Perth after growing up in Sabah, Malaysia.
She believes there is endless learning to how amazing the human body is and loves how in being a physiotherapist, she can bring this knowledge and educate others to know their body better; and seeing people improve in their physical function only further motivates her.
Joyce has developed a keen in neurological rehabilitation because she has seen how debilitated clients after a neurological event can improve in their mobility with committed physiotherapy.
"I want to be the person to encourage and motivate my clients to reach their goals and to be able to improve their quality of life in the community again."
Outside of her work with our Mobile team, Joyce plays competitive and social volleyball games (she was a State player in Malaysia!), enjoys exploring different places for hiking, and catching up with friends and family. She also likes to sing and play the piano in her church band.
View full
Joyce Sim's profile
Valerie Lorenz
Women's Health Physiotherapist
BSC PHYSIO, MCLIN PHYSIO (CONTINENCE & WOMEN'S HEALTH), APAM
Valerie completed her Master of Clinical Physiotherapy at Curtin University, majoring in Continence and Women's Health.
Valerie has worked predominantly in private hospital and private practice providing antenatal and postnatal treatment and education as well as outpatient treatment in Continence, Women's and Men's health issues. She has experience treating many conditions including pelvic floor muscle dysfunction (men and women), bladder and bowel problems (men and women), pelvic organ prolapse, pelvic pain, painful sexual intercourse, vulvodynia, vaginismus, antenatal and postnatal musculoskeletal conditions, painful scar tissue post childbirth, mastitis, blocked milk ducts and cracked/grazed nipples.
Valerie also treats general musculoskeletal conditions and has a keen interest in Clinical Pilates. She is a strong advocate for self-management and uses progressive exercise-based rehabilitation to address underlying causes of pain, injury and overload, and ultimately optimise function.
Her personal interests include keeping physically active, engaging in creative pursuits and activities that promote self and professional development.
Valerie currently practices at Life Ready Midland.
View full
Valerie Lorenz's profile
Charlotte Poon
Physiotherapist
Having always wanted to help people, Charlotte chose a career in physiotherapy as she believes it is very rewarding to see someone improve with the help she can offer them.
She grew up in Singapore and came to Australia, a place she now very much calls home, when she was 10 years old and completed her studies at Curtin University.
"Actually studying and becoming a physiotherapist has made me have a total lifestyle change, from a completely sedentary individual to an active one. This is after having started studying physiotherapy and learning so much about exercise rehab and pretty much majority of the cohort and my peers were active people!"
Charlotte loves imparting her knowledge of the human body and her personal experiences on to others and seeing her clients improve with some physical activity incorporated into their personalised rehabilitation program. She enjoys strength and conditioning in particular, and providing rehabilitation incorporated with exercise.
Outside of work, Charlotte enjoys going to the gym, which gives her a clear headspace. "Exercise has changed my life around and helped me manage stress."
Her other interests include cooking and gardening, and she is on a quest to make her home as self sufficient as possible with home grown greens!
View full
Charlotte Poon's profile
Jade Chan
Physiotherapist
Jade graduated with Honors from Curtin University in 2014 and her research on exercise programs in residential aged care was selected and presented at the Australia New Zealand Falls Prevention Conference in Sydney that same year.
Since graduating, she has worked in a both a hospital setting and within the community – providing physiotherapy to people in their homes and in many residential aged care facilities.
Having lost a grandparent to falls, Jade is passionate in preventing falls in older people, exercise in the elderly and chronic pain management. She enjoys working in aged care and sees herself working in this area until she needs hip replacements herself!
When not busy keeping older people happy, healthy and strong, Jade enjoys searching for the next place to sky dive or scuba dive. She hopes to be a scuba dive instructor one day.
View full
Jade Chan's profile
Hannah Small
Physiotherapist
Prior to working as a physiotherapist, Hannah completed a Bachelor of Psychological Sciences at Newcastle University. After working in research for a couple of years, she decided to change careers in order to have a more hands-on role in helping people recover from injury and achieve their health goals. She is passionate about being able to heal the body, and rehabilitate without invasive measures.
She completed a Masters of Physiotherapy at Curtin University in 2017 and has spent two years working in public hospitals in WA and NSW and has gained interest in working with older adults and people with neurological conditions (such as a spinal cord injury, brain injury, stroke or Parkinson's Disease). Given her interest in these fields, Hannah has undertaken additional training in the areas of neurological rehabilitation and recovery post-stroke and spinal cord injury. Her additional clinical interests include vestibular management, cardiorespiratory physiotherapy, paediatrics and hydrotherapy. She is excited to be able to bring her knowledge and skill-set out of the hospital system and to people at home.
Hannah grew up in Port Macquarie, a small coastal town in NSW. She made the move to Perth with her husband in 2015 looking for an adventure, and couldn't imagine a better place for adventure than the "wild west"!
She believes rehabilitation requires a coordinated team approach to recovery – where her role is to help her clients set and achieve their goals, with a focus on working on what matters to them!
"The best part of my job comes from interacting with the people I treat. I love the experiences, humour, wisdom, and challenges that each individual person brings, and nothing makes me happier than helping someone set their goals and achieve them."
Outside of work Hannah enjoys walking and taking in the beautiful WA scenery, trying to keep her garden alive, and starting (but not necessarily finishing) crafty projects.
View full
Hannah Small's profile
Sally Kingsford
Certified Practicing Speech Pathologist
Sally graduated from Curtin University with a Master of Speech Pathology in 2010, with a background of a Bachelor of Science (Human Biology) degree completed in 2007. She has since worked with adults in both acute care and rehabilitation hospital settings, as well as providing speech pathology intervention within the home.
"I thoroughly enjoy my role as a speech pathologist and the relationships I form with my clients. I am passionate about advocating for people with communication difficulties, as well as providing practical, client centred therapy for people with speech and language issues. I have a special interest in assessment and treatment of dysphagia (swallowing disorders) and meal time management". 
View full
Sally Kingsford's profile
Crystal Ladzinski
Certified Practicing Speech Pathologist
Since graduating from Curtin University in 2004 with a Bachelor of Science (Human Communication Science) degree, Crystal has passionately worked as a speech pathologist across community, acute and rehabilitation settings in both the public and private sector.
She is a dedicated and enthusiastic clinician with extensive experience in the assessment and management of swallowing and communication disorders. She has a special interest in the assessment and treatment of aphasia (language difficulty impacting speaking, understanding, reading and writing) post stroke and acquired brain injury.
In 2015, Crystal decided to focus on providing mobile speech pathology services to those unable to travel to appointments, and to those looking for functional therapy within their home environment.
She has two school-aged daughters who are extremely cheeky and forever keep her on my toes! She embraces the work/life balance that mobile allied health services have to offer, and happily juggles being a speech pathologist with being a wife and mother to her amazing girls.
View full
Crystal Ladzinski's profile
Sam Yee
Physiotherapist
In 2006, Sam moved to Australia from Malaysia and completed his physiotherapy degree at Curtin University, graduating 2018. Since then, he has worked in the aged care sector before joining Life Ready Mobile. He also has experience in the community as a physiotherapist assistant and has additional experience working as a sports trainer for Australian Rules and soccer clubs in recent years.
Sam's passion in physiotherapy lies in sports rehabilitation and working with the older adults, particularly in falls prevention and pulmonary rehabilitation, to enable them to regain independence in life. He believes that exercise therapy is one of the best medicines to assist in improving general fitness, muscle strength, endurance and balance.
"I think that being a physiotherapist is a huge privilege as I get to embark on the journey of rehabilitation with my clients. I enjoy working closely with my clients towards a common goal and I feel the happiest when I am able to assist my clients in overcoming difficulties and successfully return to what they enjoy doing the most."
Sam also has a keen interest ACL rehabilitation and orthopedic surgery rehabilitation, in particularly total hip replacement and total knee replacement.
Outside of work, Sam enjoys playing a variety of sports including soccer, badminton and working out at the gym. He also loves playing musical instruments and has a passion for photography and can speak five languages!
View full
Sam Yee's profile
Yan Ming Wong
Occupational Therapist
Ming graduated as an occupational therapist from Curtin University in 2019 after completing a degree in pharmacology from The University of Western Australia. She landed on a career in occupational therapy through her passion to help people to restore and increase their independence and ability to participate in meaningful tasks in life.
"I believe that participation and engagement in everyday occupations gives people as sense of self and purpose. As an occupational therapist, I enjoy interacting with people from all walks of life and enjoy seeing them feeling satisfied and accomplished when they are able to do what is meaningful to them."
Throughout her studies she had various clinical placement experience in acute rehabilitation in the Emergency Department, aged care facilities and in paediatrics.
Since completing her studies, Ming has worked in the aged care sector providing occupational therapy services for the residents. From there, she has developed a passion in working with the elderly population to increase their independence, participation and engagement in self-care and leisure activities through dedicated care and environmental modification.
Outside of work, Ming enjoys watching movies, playing musical instruments and spending time with friends and family.
View full
Yan Ming Wong's profile
Yetti Truong
Physiotherapist
With a passion to help people achieve a more optimal level of health, Yetti completed her physiotherapy degree at Curtin University and during her studies, was exposed to patients with musculoskeletal, neurological and cardiopulmonary conditions. She also dedicated a month abroad in Vietnam, treating residents of a local centre and implementing sustainable projects.
Yetti has a keen interest in neurological physiotherapy and assisting patients to get back to, and improve, their walking after a stroke. She loves seeing her patients achieve their health and wellbeing goals and perform the activities they love – pain free.
After being a sports trainer for WASP Hockey for two years, she has also developed an interest in musculoskeletal physiotherapy and helping athletes back to their sporting goals and assisting with lower back pain.
Outside of work, Yetti enjoys exploring hidden food and café spots. She continues to keep fit through martial arts (which she has done since she was six years old) and also enjoys jigsaw puzzles and arts and craft projects.
View full
Yetti Truong's profile
Hannah Li
Remedial Massage Therapist
With a Diploma in Remedial Massage, Hannah has been working as a remedial massage therapist for more than eight years.
Along with sports training, pregnancy massage and clinical reflexology, Hannah is also well versed in massage treatments for occupational injury prevention and rehabilitation and acute and chronic pain release. She has also taken an interest in treating hip pain and dysfunction and sports related injury prevention and rehabilitation.
"I sincerely appreciate my job because it is so rewarding to see the improvements and happiness expressed by my clients at the end of each massage session. On top of that, I treat all my clients as unique individuals and I put 100% of my energy on their issues. I am always willing to support clients to recover from injuries and back to their daily routines."
In order to provide better treatments for her clients, Hannah has recently started a Bachelor of Exercise Science and Rehabilitation in Edith Cowan University.
Hannah grew up in Jilin Province in China, and moved to Sydney in 2007 and then to Perth in 2012.
Away from the massage table, Hannah enjoys swimming and building sandcastles with her two daughters at Coogee Beach, volunteering her skills and time at Solaris Cancer Care at SJOG Subiaco, reading and going for the occasional jog.
View full
Hannah Li's profile
Trung Vo
Physiotherapist
Trung completed his physiotherapy degree at Curtin University and during his studies, undertook the Go Global International Program in Shanghai, China, where he had the opportunity to explore neurological rehabilitation.
"One of the main reasons I wanted to be a physiotherapist was because I grew up around playing sports. I was always intrigued about the rehabilitation and management process, though one of the main factors was my family. A big influence was when we went to physiotherapy sessions for my grandma's total knee reconstruction and for my mum's osteoarthritis in her hands. Seeing how their conditions have improved, I knew this was something I wanted to do, not only to help my family, but also provide the same service to everyone."
His clinical interests include shoulder injuries and neck pain.
Outside of work, Trung enjoys travelling to different countries where he is able to learn and experience new cultures and cuisines. Trung is also passionate about his sports and was once a part of his local football team.
View full
Trung Vo's profile
Jan Gleeson
Physiotherapist
View full
Jan Gleeson's profile
Nicole Cropper
Physiotherapist
View full
Nicole Cropper's profile
Nicole Lam
Physiotherapist
Growing up, Nicole developed a desire to help people who suffer from a health condition after witnessing her father working in the healthcare sector. This drive led her to choose a career in physiotherapy.
During her university studies at Curtin University, Nicole worked as a support worker in the disability setting and has seen individuals struggle with ADLs due to mental conditions. Due to this, she strongly believes the importance of a holistic approach, in which social and psychological wellbeing has to be taken into consideration, when treating her patients.
"I have a brother born with disability, so I have a first-hand experience in supporting him and understanding the struggles and difficulty family members face. I want to develop the skills and knowledge to help people who are in need in our society."
As a physiotherapist, Nicole loves seeing her patients, especially those with chronic disease or multiple comorbidities improve and achieve their health and wellbeing goals. She has a strong interest in neurological rehabilitation (including stroke rehab and vestibular conditions) and paediatric physiotherapy, such as young children with developmental delays or physical disabilities.
Away from work Nicole loves looking for new recipes and cooking, travelling overseas and road tripping.
View full
Nicole Lam's profile
Elizabeth Jarvis
Remedial Massage Therapist
With a strong desire to be able to help people manage their health conditions, Elizabeth pursued a career in remedial massage therapy as she believes massage can provide many benefits to our bodies.
In addition to relaxation and sports massage, Elizabeth has a keen interest in oncology massage and pregnancy massage and has volunteered her massage skills for Silver Chain and the Manly NRL 9s.
Away from the massage table, Elizabeth loves walking and jogging with her dog Dusty, travelling within Australia, sketching and learning how to swing dance.
View full
Elizabeth Jarvis's profile
Rebekah Gibbons
Physiotherapist
View full
Rebekah Gibbons's profile
Ashlee Burns
Physiotherapist
View full
Ashlee Burns's profile
Ted Yeung
Physiotherapist
After graduating with a Bachelor's degree in physiotherapy from Curtin University in 2011, Ted also completed a Graduate Diploma in Neurological Rehabilitation at the University of Western Australia in 2015. Since then, Ted worked exclusively in the public hospital system across multiple sites including Swan District Hospital, Midland Hospital and Joondalup Hospital and joined the Life Ready Mobile team in private practice physiotherapy in 2020.
During his years in the hospital system, Ted developed a keen interest in the rehabilitation of neurological clients and has a comprehensive understanding of conditions including stroke, vestibular, functional neurological disorder (FND), spinal cord injuries, multiple sclerosis (MS), motor neuron disease (MND), Guillain-Barré syndrome, post-polio syndrome, Huntington's disease, and Parkinson's disease.
He has completed additional training in the Basic Bobath qualification to refine his skills and knowledge in a more advanced approach in the management of neurological impairments. Furthermore, he has completed a masterclass in the management of functional neurological disorder in Brisbane.
Ted is currently is one of the key members of the Australian Physiotherapy Association's neurology committee. In that role, he organises professional development events in the neuroscience field for Western Australia as well as liaises with the national board of the APA to review clinical practice and policies. He is also involved as an industry mentor as part of the CareerPLUS program developed by Curtin University, providing advice to undergraduate and new graduate physiotherapy students to explore and develop their career pathways.
Ted grew up in Hong Kong and moved to Australia in 2000 with his family to continue his education.
Outside of work, Ted loves playing basketball, long distance cycling, golf, photography and enjoys travelling overseas.
View full
Ted Yeung's profile
Estelle Chung
Occupational Therapist
Valuing her own independence, Estelle chose a career in occupational therapy so she could enable people of all ages to be as independent as possible and create positive changes in their lives.
"I love how diverse occupational therapy is and that it can help people in different aspects of life."
After growing up in Hong Kong, Estelle moved to Perth in 2015 to pursue tertiary education and completed her undergraduate degree at Curtin University. Throughout her studies, Estelle worked in several settings, including hospital, aged care facilities, primary schools, disability services and assistive equipment services.
She has a keen interest in geriatrics and paediatrics and anything about assistive technology and finds great reward in working with clients with dementia, Autism and cerebral palsy.
Estelle has completed additional clinical training in dementia, assistive technology and vision loss.
Away from work, Estelle loves hiking, jogging, volunteering, dabbling in photography, and baking.
View full
Estelle Chung's profile
Meher Kaur
Physiotherapist
View full
Meher Kaur's profile
Nicola Carter
Physiotherapist
View full
Nicola Carter's profile
Keegan Titterton
Physiotherapist
View full
Keegan Titterton's profile
To accommodate a clear and identified need, Life Ready Mobile was launched to assist those in need of physiotherapy and rehabilitative services at home. At Life Ready Physio, we are committed to ensuring that our services are available to as many as possible, so if you can't get to us, we'll come to you!
Providing physiotherapy, massage, rehabilitation and speech pathology services, Life Ready Mobile will meet you at your home or office, or if easier, a local gym, sporting facility or park. Instead of putting off post-operative rehabilitation, or a chronic and debilitating injury, contact Life Ready Mobile to help you move towards your best quality of life in the comfort of your own surrounds.
Though we operate our standard hours on weekdays between 8am and 7pm, weekend and after hours appointments are available upon request.
We have a fleet of cars and a team of dedicated and experienced mobile practitioners ready and able to come to you, no matter your location in the Perth metro area.
Life Ready Mobile is also an approved service provider of the National Disability Insurance Scheme, the Department of Veteran's Affairs, the Insurance Commission of WA (ICWA), My Aged Care, and a range of private health insurers.
Phone: 1300 730 852
Fax: 08 9264 8244
Email: mobile@lifereadyphysio.com.au
Canning Vale South WA 6155

Life Ready on Instagram
Instagram feed
Our Partners