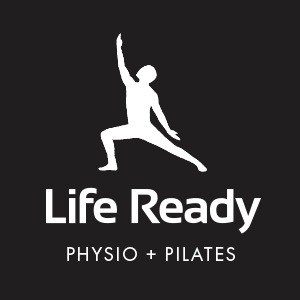 Our Team at Life Ready Bicton
It's your life. Let us help you live it!
Monica Wright
Managing Partner & Physiotherapist
Monica completed her Bachelor of Science in Physiotherapy at Curtin University and has since worked in private practice and occupational health. Monica enjoys working closely with her clients to achieve their best possible outcome whether it is through hands on treatment, education or exercise based rehabilitation. Monica has had extensive experience managing acute spinal pain, sporting injuries and injury rehabilitation especially through the workers compensation system.
Monica has worked with a variety of amateur AFL and WAFL teams in our community assisting with injury management and gym rehabilitation. She has a keen interest in exercise rehabilitation through gym based and Pilates rehabilitation and finds these forms of management excellent to achieve long term goals and preventing future injuries.
Outside of work she enjoys keeping fit through her boxing classes, travelling and enjoying wining and dining with her family and friends.
View full
Monica Wright's profile
Megan Ibbotson
Physiotherapist
Having always been interested in sport, and having enjoyed human biology and PE studies in high school, Megan decided a career in physiotherapy might be a good fit!
She completed her degree at Curtin University, graduating in 2015 and now has a keen interest in Pilates, dry needling and injury prevention.
Megan loves helping people maintain a healthy and active lifestyle and enjoys the social aspect of the health profession. "I get to meet and talk to a wide range of people, and no two days at work are ever the same!"
Outside of work Megan enjoys keeping active and being outdoors with activities like netball, tennis or heading to the beach.
View full
Megan Ibbotson's profile
Patrina Tay
Physiotherapist
Since completing her physiotherapy degree at Curtin University, Patrina has gained a wide range of experience from working in a variety of settings including post-operative patients at St John of God Hospital in Murdoch, extensive neurological and vestibular rehabilitation at MSWA and musculoskeletal conditions in private practice.
From a very young age, Patrina has had a passion for health and fitness and lived a very active lifestyle through participating in martial arts (both practicing and instructing at an international black belt level), strength/resistance training in the gym and running.
She aims to improve and maximise her clients' health and quality of life through combining her clinical skills and knowledge and personal exercise and injury background to achieve their goals.
Additionally, Patrina has completed further training courses in dry needling and vestibular rehabilitation.
"Vestibular conditions are common and often misdiagnosed. Vertigo and dizziness are a major contributor to the burden of disability and not many people are aware that physiotherapists can successfully treat this population."
Outside of work, Patrina enjoys keeping fit and active and enjoys setting fitness goals for herself. She loves anything outdoors including hiking, taking her dog to the park or beach and spending time with her friends and family.
View full
Patrina Tay's profile
Jordan Duncan
Physiotherapist
After completing his physiotherapy degree at Curtin University in 2013, Jordan spent his first few years working in corporate health, performing pre-employment/return to work assessments as well as dealing with a variety of workers' compensation injuries. It was during this time that he learnt the importance and value of active exercise-based rehabilitation in helping clients return to work in optimum function.
"I've always wanted a job that was people-focused. I want to be able to help people recover from injuries and reach their full potential."
After his stint in corporate health, Jordan has worked exclusively in private practice physiotherapy and has developed a keen interest in the treatment and management of musculoskeletal and sporting injuries. He particularly enjoys treating pre and post-operative orthopaedic clients, ACL and other knee injuries, along with neck pain and headaches. He is also passionate about injury prevention through conditioning work.
He has completed further training in dry needling and strength and conditioning and is currently undertaking a neuroscience degree at the University of Western Australia, which he hopes to use in the future to better understand chronic and complex pain syndromes.
Outside of work Jordan enjoys running, heading to the gym, basketball, playing music and drinking coffee.
View full
Jordan Duncan's profile
Olivia Robinson
Remedial Massage Therapist
Olivia has been passionate about sport, fitness and health from a very young age. Her competitive sporting background has enabled her to gain vast experience as an athlete and a therapist.
Olivia chose to expand on her personal training career of five years to incorporate remedial massage therapy. She has worked at the WACA (Scorchers) in season, massaged Olympic athletes and travelled with State teams.
Olivia's in depth understanding of the body, and years of working experience has enabled her to optimise the individual treatment provided to each client, specific to their individual needs and goals.
When she's not massaging or delivering personal training, Olivia can be found running around the lacrosse field, doing yoga or painting.
Olivia lives by her favourite quote – "Be the change you want to see in the world" – Mahatma Ghandi.
View full
Olivia Robinson's profile
Lauren Jones
Remedial Massage Therapist
Lauren completed her Diploma in Remedial Massage in 2016 at the Australian Institute of Fitness, whilst also completing a double degree in Exercise Sport Science and Preventive Health at the University of Notre Dame. Wanting more of a challenge, she completed a Master of Philosophy in Health Sciences at Notre Dame, designing an exercise intervention to specifically help those with Multiple Sclerosis.
Lauren thoroughly enjoys working in an allied health setting alongside physiotherapists and exercise physiologists as it allows her to acquire new skills and knowledge about the musculoskeletal system, which will help to further improve her manual therapy skills.
With a passion for learning new techniques and modalities, Lauren has also completed an advanced dry needling course that has helped to heighten her understanding of the importance of remedial massage therapy regarding posture, balance, movement efficiency and injury prevention.
Outside of work, Lauren has a love of the water, so you will found her either swimming at her local pool or in the ocean, with a dream of one day doing a solo Rottnest channel crossing!
View full
Lauren Jones's profile
At Life Ready Physio Bicton, we have a range of professional practitioners ready to meet your needs and help you move towards your best quality of life.
Whether your needs are related to physiotherapy, Pilates, rehabilitation, exercise physiology, remedial massage, or something else, we have the right services and professionals to help you.
Our universal treatment approach promotes long term health benefits and ensures injury prevention for clients, allowing us to assist all walks of life, to live their best quality of life.
Life Ready Physio Bicton also services patients from surrounding areas including Fremantle, South Fremantle, Willagee, Palmyra, Melville and surrounding suburbs
We are here to help you live your best quality of life. Are you ready?
Same day appointments are available!
Calendar of Supervised Exercise Sessions
*Can't find a suitable time? Contact us and we'll help sort something out for you!
Phone: 08 6313 4010
Fax: 08 6210 1550
Email: bicton@lifereadyphysio.com.au
Level 1/1 Westbury Crescent
Bicton WA 6157
We are open on Monday 7am - 7.30pm, Tuesday 7am - 7.30pm, Wednesday 6.30am - 7pm, Thursday 7am - 7.30pm, Friday 7am - 6pm & Saturday 7am - 1pm