Our Team at Life Ready Warwick
We are your local physio in Warwick providing the highest quality care and service to help you live your best quality of life.
Eriko Hirano
Remedial Massage Therapist
Eriko completed her Diploma of Remedial Massage at the Challenger Institute of Technology.
She first began remedial massage therapy over five years ago and has become very passionate about providing a better quality of life for her clients.
Eriko traveled to Thailand to gain more experience in massage and has also worked in hotel and spa settings.
Eriko has a strong interest in the human body, sports injuries and using varied techniques to find the best outcomes and thoroughly enjoys providing sports and deep tissue massage.
Aside from her love of massage, Eriko enjoys aerial yoga, four-wheel driving, cooking and making the most of Perth's beautiful beaches
View full
Eriko Hirano's profile
Féline Edwards (Kautsky)
Managing Partner & Physiotherapist
Since completing her physiotherapy degree at Curtin University, Féline has worked extensively in the private practice setting and enjoys treating a wide range of musculoskeletal conditions and working with people from all walks of life.
Féline is trained in dry needling and also has a special interest in exercise rehabilitation and Pilates. She has completed a comprehensive Pilates training course and uses these skills to address the cause of her clients' pain, particularly those with more chronic conditions.
Féline devises individualised plans for her clients to ensure they are working towards their specific goals and gets a real kick out of seeing them reach a stage of independent management and moving them towards their best quality of life.
Outside of work, Féline enjoys keeping fit, getting creative in the kitchen, catching up with pals and spending some downtime with her boys (husband Daniel and two cats, Bruce and Walter).
View full
Féline Edwards (Kautsky)'s profile
Brielle Jarrett
Physiotherapist
With a passion for wanting to help people achieve their personal goals, Brielle studied physiotherapy at the University of Notre Dame and now loves the hands on approach that the physiotherapy profession provides and its ability to help people realise their functional capacities. She also loves building personal connections with her clients along their journey in improving their quality of life.
She enjoys all areas of musculoskeletal physiotherapy and likes to dedicate herself to her clients to problem solve and find the cause of their concerns. She also has a keen interest in paediatrics and neurology, due to the challenging nature of the conditions.
Brielle is a national medalist in swimming, with a thorough understanding of the physic al demands of elite sport. She is also an extremely compassionate, loyal and caring person with a serious addiction to coffee!
View full
Brielle Jarrett's profile
Chris Hardie
Physiotherapist
Chris completed his physiotherapy degree at Curtin University, after finishing both a Bachelor of Science and a Graduate Diploma in Rehabilitation at the University of Western Australia.
He was born in Scotland and moved to Perth at the age of three, and now very much considers Australia "home".
Chris loves meeting new people, and enjoys the challenges involved in diagnosing and treating various different presentations. He feels a large sense of satisfaction and reward as a result of seeing the impact of treatment for an individual's progress and overall outcome.
"Knowing that I can directly impact an individual's life, as well as promote healthy way of living is very satisfying".
Chris has a keen interest in sports physiotherapy, as well as chronic conditions, and developing comprehensive exercise regimes individually tailored to the individual's presentation.
Outside of work, Chris gets amongst any activity involving the ocean and exercise! He regularly plays basketball, surfs and any opportunity of free time, he'll head down south to Margaret River or Dunsborough.
View full
Chris Hardie's profile
Jaine Konarik
Remedial Massage Therapist
Jaine completed her massage therapy studies at Evolve College in Leederville, after a desire to work in an environment where she could endeavour to make people feel better about themselves.
She spent her younger years growing up in Kalgoorlie, and moved to Perth in her teens.
She loves remedial massage therapy for the fact that it is such a positive experience for her clients, that they are happy or happier when they leave and that she can have a positive impact on their wellbeing.
Jaine has a strong empathy for people with tension headaches and postural related tension, but is skilled in all areas of remedial massage therapy including pregnancy massage, sports massage, trigger point therapy and relaxation.
Outside of work, Jaine enjoys catching up with friends, going out to concerts, dining out and seeing performances like the ballet. She also enjoys heading to the gym, only because it's on the beach and she can get a coffee or go for a swim afterwards!
View full
Jaine Konarik's profile
Located at 585 Beach Road in Warwick, with adjacent parking just steps from Warwick train station, the Life Ready Physio Warwick team is passionate about health, well-being and preventative advice. Offering services including physiotherapy, Clinical Pilates, gym rehabilitation, remedial massage therapy and falls prevention, Life Ready Physio Warwick can assist clients in any area of need.
Whether it be preventative care, recovery for aches and pain, work related injuries or post-operative rehabilitation, Life Ready Physio Warwick offers personalised treatment in large, private rooms and utilises a generous gymnasium space for individual and group Pilates and exercise sessions.
We service Warwick and surrounding suburbs including Hamersley, Carine, Greenwood, Duncraig, Balga, Marangaroo, Balcatta and Karrinyup.
Phone: 08 6168 8564
Fax: 08 9203 5929
Email: warwick@lifereadyphysio.com.au
585 Beach Road,
Warwick WA 6024
We are open on Mon-Fri 7am-7pm, Sat 8am-1pm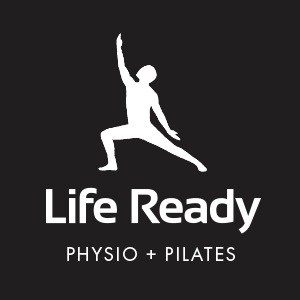 Life Ready on Instagram
Instagram feed