Life Ready Physio & Pilates Cockburn
First Floor, Cockburn Gateway Shopping City
816 Beeliar Drive, Success WA 6164
GET DIRECTIONS
ON GOOGLE MAPS
Our Team at Life Ready Cockburn
We are a boutique physiotherapy clinic, offering excellent customer service and care, aimed at moving you towards your best quality of life.
Cameron Richards
Physiotherapist
Cam completed his Bachelor of Physiotherapy at Curtin University and was awarded the Curtin Excellence Scholarship.
He has worked with a number of sports teams at various competitive levels, including national rugby union, state soccer and amateur touch rugby teams.
Stemming from a personal passion for health and fitness, Cam has a love of all sport and physical activity.
He has a special interest in musculoskeletal physiotherapy and particularly enjoys treating lower back pain, shoulder trauma and ankle injuries.
In his spare time Cam enjoys keeping fit at the gym, playing basketball and painting.
View full
Cameron Richards's profile
Ashleigh Juffermans
Remedial Massage Therapist
Ashleigh graduated with her Diploma of Remedial Massage from the Australian Institute of Fitness, having already completed her Certificate IV in Massage Therapy Practice and Massage Therapist Level 1 recognition.
Ashleigh enjoys working in the clinical setting alongside physiotherapists and other soft tissue therapists. Here she can continue to acquire new skills and knowledge and further her treatment modalities.
She has a passion for sports, having been heavily involved in competitive swimming from a young age. She understands the affect that training can have on the bodies of athletes and also has an in depth knowledge of the biomechanics of movement and postural correction.
Ashleigh enjoys every challenge that each new client brings and working together to return them better health and quality of life. Her clients range from athletes, pregnant women, chronic pain sufferers, to workplace injuries and mental health disorders.
Outside of Life Ready, Ashleigh can be found either in the gym or at the pool. She also loves a good pub meal with good friends or 4WDriving exploring the off-road scenery of Western Australia.
View full
Ashleigh Juffermans's profile
Jakub Chudy
Managing Partner & Physiotherapist
Jakub has completed a Bachelor of Physiotherapy degree at Curtin University and he also has a Bachelor of Science in Exercise and Health science from the University of Western Australia.
Jakub has an interest in the treatment of all sports related injuries, dry needling, functional rehabilitation, vertigo and orthopedic outpatient. Conditions affecting the knee are an area of particular interest to Jakub and he is working towards specialization in the area.
Jakub has worked extensively within the sporting community, with his most notably associations being state the Soccer and Ice Hockey team. Jakub has a wealth of experience in the health and fitness industry both practically and from his exercise physiology studies.
Outside of work Jakub is a keen fisherman and enjoys music.
View full
Jakub Chudy's profile
Kate Thomson
Physiotherapist
Kate graduated from Curtin University with a Bachelor of Science (Physiotherapy), and has since completed Clinical Pilates and dry needling training. She has worked extensively in private practice in the Mandurah and Cockburn regions, specialising in sports physiotherapy, musculoskeletal injuries and Clinical Pilates.
By using Clinical Pilates, Kate achieves excellent results in treating many conditions including sports injuries, chronic pain, pre and post-natal pain, spinal pain and post-surgery recovery.
She has a great depth of sports physiotherapy involvement with the Fremantle Dockers, East Fremantle Football Club and WA Indoor Netball – travelling with the team for their annual state competition. She currently works with the Fremantle Dockers for game day injury management.
As well as sports physiotherapy, Kate has a special interest in vertigo/dizziness, post-operative rehabilitation and falls prevention. She provides an individualised treatment plan for her clients, customising manual therapy and exercise prescription for optimum healing, function and self-management.
Growing up in Geraldton, Kate loves heading to the beach in her spare time for a snorkel, stand-up-paddle and run with her new puppy. She is a coffee lover and always on the hunt to try new cafes.
View full
Kate Thomson's profile
Priya Premkumar
Physiotherapist
Prior to her higher education studies, Priya was awarded the John Curtin Excellence Scholarship which saw her complete her physiotherapy degree at Curtin University. Since graduating, Priya has been working in private musculoskeletal rehabilitation in Perth's eastern suburbs and has gained great experience in the management of many musculoskeletal conditions.
Priya has always found it important to continue her professional education and as such has completed her dry needling course and Clinical Pilates training, a sincere passion of hers. She completed her Clinical Pilates training level 1 and 2 with Dance Medicine Australia, Australia's foremost educator of physiotherapists. Along with extensive experience in Clinical Pilates rehabilitation for a range of musculoskeletal presentations, she has also gained knowledge and experience in pre and post-natal conditions.
Priya is a firm advocate of healthy living and works together with her patients to achieve their personal goals. Outside of the clinic Priya has a keen interest in gym work and regular exercise and is also an avid traveler.
View full
Priya Premkumar's profile
Mark Ellis
Physiotherapist
Mark attended Notre Dame University where he completed a double degree in Physiotherapy and Exercise Sports Science.
Since starting work, Mark has developed a keen interest in sporting injuries and enjoys working with athletes to prevent injury and optimise their performance. This interest has also been drawn from his own sporting experience representing Australia in indoor hockey and Western Australia in outdoor hockey. This has given him a first-hand experience of what it is like to suffer a sporting injury and return back to the field.
Mark also enjoys working with chronic pain patients, working with them to develop self-management strategies with the eventual goal of living a pain free life.
Mark uses a wide array of hands on and functional treatment techniques to ensure his patients receive the best care for their condition. These include dry needling, joint and soft tissue techniques and motor control re-training exercises.
Away from work, Mark enjoys anything to do with food and the outdoors.
View full
Mark Ellis's profile
Shannon Spencer
Physiotherapist
After suffering a major knee injury as a teenager, which required surgery and extensive rehabilitation, Shannon had an incredible physiotherapist who enabled her to return to full function and resume performing as a dancer. This inspired her to pursue physiotherapy as a career, which has allowed her to make a huge difference and improve the quality of life for her own clients. Her past injury allows her to sympathise and understand what her clients are experiencing on a physical and mental level.
Growing up in the south of Perth, Shannon attended the University of Notre Dame and graduated with a double degree in Physiotherapy and Exercise and Sports Science.
She has an avid interest in all musculoskeletal and sports related injuries, which has encouraged her love for human movement, rehabilitation and pushing athletic limits. She enjoys utilising her knowledge from both degrees, ensuring client treatment is both specific and goal orientated – whilst having a good laugh along the way!
Having danced her entire life, when she's not in clinic, you'll find Shannon at the studio both taking and teaching classes, or playing ice hockey, spending time with her dog or jet-setting off to somewhere spectacular.
View full
Shannon Spencer's profile
Alison Wade
Exercise Physiologist
Alison decided to pursue a career in exercise physiology from her strong desire to help people achieve their best quality of life, combined with a fascination of the mechanics of the human body. She completed three years undergraduate study at Curtin University (Exercise, Sports & Rehabilitation Science) and one year postgraduate at the University of Western Australia in Clinical Exercise Rehabilitation.
Alison moved around when she was young, having spent time in Ireland, Melbourne, and most of her childhood in Kalgoorlie, but now calls Perth 'home'.
Alison has a strong passion for musculoskeletal injuries and loves being able to witness people make amazing transformations.
"I love seeing that after only a few exercise sessions, clients feel less pain, are more functional and have an improved quality of life".
She also has a keen interest in cancer rehabilitation as it fascinates her that exercise can work alongside chemotherapy and other forms of treatment for better outcomes and also decrease the negative side effects of medical treatment. She also finds working with the elderly very rewarding and a lot of fun!
Outside of working for our Mobile team, you'll catch Alison planning her next overseas adventure, riding or walking along the foreshore, camping or at a music gig.
Alison has previously been with the Life Ready team for three years as part of our admin team, so she knows the Life Ready way through and through!
View full
Alison Wade's profile
James Loh
Physiotherapist
After growing up in Singapore, James moved to Perth to complete his studies at the University of Western Australia and Curtin University, following his strong desire to help people and aid them with their injuries, rehabilitating them back to their daily living.
He has a passion for physiotherapy not only to be able to see his clients get better when they walk out of the door, but also when they understand what is going on with their body and are able to make changes to get better. "The social and personal aspect of it where I am able to be part of their lives in a small way is another facet of the job that I enjoy".
James has a keen interest in back and neck pain and also the more "complex" clients. "Complex clients make you think a bit harder and require more energy to deal with, and the treatment approach can often vary in many ways. However trying it may be, the reward at the end is great."
Outside of his work at Life Ready Physio Cockburn, James enjoys hiking, rock climbing, soccer, badminton, working out (calisthenics) and music.
View full
James Loh's profile
Conveniently placed in Cockburn Gateway Shopping Centre, Life Ready Physio Cockburn provides physio, pilates and remedial massage services across sport injury management, postural correction, dry needling, gym rehabilitation programs, clinical pilates and more. Our expert physiotherapists are passionate about promoting faster recovery and greater levels of injury prevention for patients, and we service patients using our modern and spacious clinic boasting generous sized rooms and a fully equipped gym.
Whatever your issue, we work with patients who suffer sporting or work related injuries, are in need of post-operative care, or who experience aches and pains. At Life Ready Physio Cockburn, we also service patients from surrounding areas including Atwell, Aubin Grove, Banjup, Beeliar, Bibra Lake, Coogee and Coldellup, Success, Cockburn Central, South Late, Piara Waters, Hammond Park and Jandakot.
Phone: 08 6168 8565
Fax: 08 9498 5322
Email: cockburn@lifereadyphysio.com.au
First Floor, Cockburn Gateway Shopping City
816 Beeliar Drive, Success WA 6164
We are open on Mon-Fri 7.00am - 7.00pm, Sat 8am - 1pm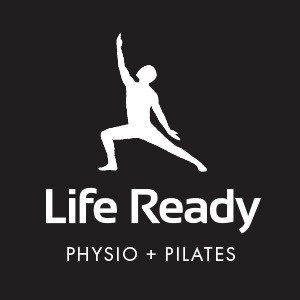 Life Ready on Instagram
Instagram feed