Our Team at Life Ready South Perth
Our purpose is simple at Life Ready Physio South Perth - high quality physiotherapy and Pilates services aimed at helping you achieve your best quality of life.
Tom Harrington
Managing Partner & Physiotherapist
Tom completed his degree at Curtin University and is the Managing Partner at both Life Ready Physio Bayswater and Life Ready Physio South Perth.
Over his years in the private practice setting, Tom has gained a thorough knowledge and understanding of the management of many musculoskeletal conditions and has a particular interest in acute spinal pain, post-surgical rehabilitation and sporting injuries.
Tom is the physiotherapist for the Western Australian State schoolboys' football team and has completed further training in dry needling and functional sports strength and conditioning.
With a major focus on empowering his clients to achieve their best quality of life, Tom provides a thorough and individualised approach to treatment.
Outside of work, Tom enjoys spending time with family and friends, playing and watching (perhaps a bit too much according to his wife, Bec) any sport. He also spends a lot of time dwelling on the fact he chose Sportsbet rather than Bitcoin as his primary investment focus of the last decade.
View full
Tom Harrington's profile
Mardi Hatch
Physiotherapist
After completing her physiotherapy degree at Curtin University, Mardi has worked exclusively in the private practice and sport setting and is currently completing her Master in Sport Physiotherapy at Curtin University, whilst continuing to treat at Life Ready Physio South Perth.
She enjoys treating and rehabilitating a wide range of musculoskeletal injuries and has a keen interest in treating and managing sporting injuries. She has and continues to work with AFL teams at both an amateur and elite level and is trained in Clinical Pilates and dry needling.
She has a passion for helping her clients become as active and healthy as they possibly can and reach their full potential.
Outside of work Mardi enjoys travelling, being outdoors and staying active. She is also truly dedicated to her yoga and is a keen runner.
View full
Mardi Hatch's profile
Luke McManus
Physiotherapist
Luke graduated from Curtin University with a Physiotherapy degree in 2005, and has since gained extensive experience in private practice.
Luke has since completed post-graduate training at University of Western Australia in their Master of Manual Therapy program. This has helped further develop his clinical skills in a team approach to complex pain conditions, as well as all aspects of sports rehabilitation.
Luke is very passionate and active in continuing education and professional development, running regular education sessions in Perth. He has since developed an online education platform called Physio Development, which aims to provide opportunities for clinicians to learn and share clinical experience.
Alongside his clinical work, Luke is currently involved in clinical research at Curtin University, with an interest in the assessment and management of complex pain presentations.
Luke's passions include meditation practice, as well as an obsession with all things basketball.
View full
Luke McManus's profile
Lauren Giovannangelo
Physiotherapist
Since completing her physiotherapy degree at Curtin University in 2008, Lauren has had experience in a variety of areas within private practice and with various sporting teams. She has completed an extensive Clinical Pilates training program and finds this a useful tool to help prevent sports injuries, spinal pain, pre and post natal pain/dysfunction and chronic conditions. Lauren uses a range of management and treatment techniques to achieve the best results for her patients, including manual therapy, dry needling, soft tissue manipulation, a variety of taping techniques and ultrasound.
Lauren is the one of the physiotherapists for the Perth Glory Women's team. She also spent 10 years as the physio for the Junior Western Australian State Soccer teams.
She has also completed further training in dry needling, SFMA – Functional Movement, Mobilisation with Movement and kinesiotaping.
Lauren has a passion for musculoskeletal conditions and loves to empower patients to optimise their health and fitness through an individualised treatment approach.
Outside of work, Lauren is always keen to head out for a surf, stand-up paddle board or run.
View full
Lauren Giovannangelo's profile
Majda Mehdizadeh
Physiotherapist
After almost a decade of working in the radio industry, Majda realised her true passion was working with people and helping them lead healthier lives. She completed her degree at Curtin University where she forged an interest in sports injuries and worked with amateur football clubs and the WAFL as a sports trainer.
She also has a strong interest in neck and back pain and women's health issues.
As well as manual therapy and exercise-based rehab, Majda also holds Clinical Pilates classes. Her aim is to provide patients with a comprehensive treatment and management program that is tailored to their lifestyle.
Outside of the clinic, she enjoys going for long runs, reading big books, listening to loud music and doing as many down dogs as possible.
View full
Majda Mehdizadeh's profile
Sarah Davies
Physiotherapist
Having always valued health, fitness and optimising physical wellbeing, Sarah took on the challenge of studying physiotherapy – wanting to know how she could best help others to live their best quality of life. Essentially, she wanted to turn her major hobby and passion into a job!
She completed her double degree in physiotherapy and exercise and sports science at the University of Notre Dame, graduating in 2016. She also has extensive knowledge and experience in Clinical Pilates, completing an extensive instructor course in 2017.
"I love being able to use my clinical knowledge and personal exercise and injury background to be able to optimise my patients' function and quality of life, and to achieve whatever goals they set for themselves".
Sarah enjoys utilising a combination of Pilates, her background in exercise science and her knowledge of pathology to create personalised exercise programs for a wide range of patients – from the die hard athlete or gym goer, to someone who has never known a regular exercise regime.
Although she is highly experienced in exercise-based therapy, she still loves hands on treatment and believes it can compliment gym-based rehabilitation very well. Sarah has also completed further training courses in the areas of dry needling, low back pain, functional rehabilitation of the lower limb, and management of neck and shoulder pain.
Outside of work Sarah loves to keep fit and active, and is a self proclaimed "gym junkie" – and enjoys setting personal fitness challenges for herself and working hard to achieve them!
She's a water baby and has a passion for any water-based activity, so in the warmer months, you'll find her on her kayak on the ocean or river!
View full
Sarah Davies's profile
Emma Jellis
Receptionist
Prior to joining the Life Ready admin team in mid-2016, Emma was working as an optical dispenser whilst completing her studies at the University of Western Australia, where she graduated with a degree in Commerce, majoring in Management, Human Resource Management and Psychology.
She was born in Melbourne, where she lived for the first ten years of her life, and now happily calls Perth "home".
Outside of work, Emma enjoys walking, reading and travelling. She has been lucky enough to have traveled to the US six times, and holds New York City close to her heart!
View full
Emma Jellis's profile
Dannielle Herbert
Receptionist
A country girl a heart, Dannielle grew up in Manjimup and moved to Perth three years ago where she worked in another administration role before joining the Life Ready reception team in February 2017.
Outside of Life Ready Physio South Perth, Dannielle tries to head down south as much as possible to catch up with her family and friends, but she also enjoys going for walks and hitting up the beach and Perth's coastline.
View full
Dannielle Herbert's profile
Alicia Juniper
Receptionist
Alicia joined our Scarborough admin team in 2013 and upon finishing her maternity leave, rejoined the team at Life Ready Physio South Perth.
Prior to joining Life Ready, Alicia undertook roles as a gym instructor, occupational health technician and a clinic assistant.
Outside of work, Alicia enjoys spending time with her family, shopping, movies, finding the perfect cup of coffee, and is also underway in her studies of occupational therapy.
View full
Alicia Juniper's profile
Situated in South Perth on the corner of Canning Highway and South Terrace, Life Ready Physio South Perth focuses intently on an exceptional patient experience across physiotherapy, Clinical Pilates, hydrotherapy, podiatry and massage services. Our South Perth clinic also boasts a functioning gym and generously sized private treatment rooms.
With ample on-site car parking and convenient freeway access just minutes away, Life Ready Physio South Perth assists patients with preventative care, injury management, workers' compensation claims, motor vehicle accident injuries, gym rehabilitation programs, Pilates classes and postural advice.
We also service patients from surrounding suburbs including Como, Kensington, East Victoria Park, Burswood, Lathlain, Carlisle, Bentley, St James, Rivervale, Karawara, Manning, Salter Point and Waterford.
Calendar of Clinical Pilates Sessions
Phone: 08 9200 3440
Fax: 08 9368 0102
Email: southperth@lifereadyphysio.com.au
240 Canning Hwy,
South Perth WA 6151
We are open on Mon-Fri 7am - 8pm, Sat 8am - 1pm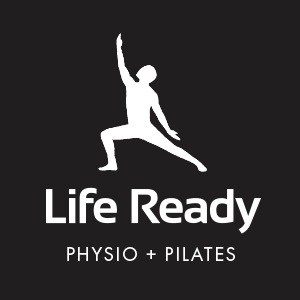 Life Ready on Instagram
Instagram feed