Our Team at Life Ready Floreat
At Life Ready Physio Floreat, we are passionate about removing your pain and restoring abundance to your life
David Leong
Physiotherapist
David completed his Physiotherapy degree at Curtin University after completing a Bachelor of Science in Exercise and Health at UWA, and Certificates 3 and 4 in Fitness.
He has professional experience in a wide range of fields – from strength and conditioning, to office based ergonomics.
Since graduating, David has worked exclusively in private practice physiotherapy, furthering his interest in a wide range of musculoskeletal injuries and disorders. He particularly enjoys helping patients with spinal based pain and uses a combination of exercise rehabilitation and Pilates to decrease pain and improve the quality of life for his patients.
David proficiently uses a wide range of treatment tools such as dry needling, postural and ergonomic assessment, myofascial release, trigger point therapy and exercise rehabilitation to aid his patients in reaching their goals.
Having competed in national level volleyball, David has an acute understanding of the demands of athletes managing injuries whilst having to perform at a high level, and enjoys working with athletes to manage the difficulties of training and competition.
Outside of work, David enjoys Olympic weightlifting, cooking for friends and playing golf.
View full
David Leong's profile
Olivia Romeo
Remedial Massage Therapist
For several years, Olivia has been fascinated with health, wellbeing and fitness. Being a competitive Irish dancer for 15 years, she has developed a strong passion towards understanding the ways in which each individual body can function.
Assisting people to achieve their goals and aspirations, whether it be towards their chosen sport, getting more out of their everyday life or getting the best potential out of what their body is capable of, is a driving force in her career.
Olivia graduated from the Australian Institute of Fitness with a Diploma in Remedial Massage Therapy and a Sports Trainer Functional Movement Therapist certificate, and looks forward to broadening her knowledge even more in the near future.
When she's not massaging, you'll find Olivia training in the dance studio, at the gym, on a camping trip or having a pasta feast with her family!
View full
Olivia Romeo's profile
Jarrad Lethbridge
Managing Partner & Physiotherapist
Jarrad graduated from Curtin University and has worked predominantly in private practice with an emphasis on musculoskeletal injury management, sports injuries and injury rehabilitation. He has worked with various local sporting teams including national netball, afl, soccer and basketball teams.
Recently he has worked closely with insurers developing structured one to one exercise rehabilitation programs for chronic injuries. Due to the excellent results these have achieved he has added pilates and Olympic lifting to his skill set to help his clients recover faster and stay ready for life.
Jarrad's passion lies in long distance endurance events. He has run a sub 3:30 marathon, completed the Avon Descent in 10 hours and finished numerous solo adventure races. This year he is aiming to tackle his first ultramarathon at 75km. Feel free to drop by to chat about anything and everything to do with running, cycling, paddling and swimming or coffee.
View full
Jarrad Lethbridge's profile
Emma Russell
Remedial Massage Therapist
Emma has spent the last four years working and studying in the UK, to become a well experienced Massage Therapist with a wide range of skills and techniques. She has used a number of different styles of massage during her career and likes to work with the client to choose what suits them best, but particularly enjoys deep tissue and rehabilitation massage and the results it achieves.
Before relocating to Perth, Emma ran her own business in the UK and loved being able to really take the time to get to know her clients, through this she was able to really assess their needs and work towards what they wanted to achieve from the treatments. She believes it is important to communicate with and educate the client about the benefits and effects of massage and how it can help improve peoples lifestyles dramatically over time, and also how the clients can continue to help themselves in between treatments. She will continue to put this high level of client care into practice now she is working with Life Ready Physio and is looking forward to meeting her new clients.
Please feel free to drop in to the Scarborough clinic at any time, Emma is more than happy to take time to discuss how massage could be of benefit to you and improve your daily life for the rest of your life.
In her spare time Emma likes to chase the sun and explore as much of Australia as she can, she loves to be outside and really enjoys running, swimming, Yoga, Pilates and socialising with family and friends. Emma is also partial to cooking up a storm in the kitchen and loves trying out new recipes for various cuisines and sweet treats.
View full
Emma Russell's profile
Hayley Edmunds
Physiotherapist
Hayley completed her BSc (Physiotherapy) at Curtin University and since has been working in private practice physiotherapy/women's health, starting her career in Melbourne and since returning home to Perth.
Hayley's background and areas of interest are sporting injuries, neck and back pain, lower limb pain, knee and shoulder post-operative rehabilitation, Pilates and functional rehabilitation. Hayley completed her Pilates training at DMA Pilates in Melbourne and enjoys using this form of treatment to enhance the gains clients see with manual therapy.
Hayley also has a keen interest in Women's health issues and has worked very closely with expectant mothers and post delivery and would love to help you through this exciting and sometimes difficult time.
Having grown up in Perth, Hayley loves the beach, running along the coast, the West Coast Eagles, trips down south and playing field hockey.
View full
Hayley Edmunds's profile
Letitia Tautari
Remedial Massage Therapist
Fascinated as to how the body works, Letitia loves the way that massage therapy can help people achieve a full recovery from pain and enjoys the opportunity to work with clients to help reach their goals and to keep them moving.
Growing up in Greymouth, on the west coast of New Zealand's South Island, she then completed a Bachelor of Therapeutic and Sports Massage from the Southern Institute of Technology in Invercargill.
Letitia has a keen interest in deep tissue and trigger point massage and employs neuromuscular techniques which she finds are effective to achieve change in muscle tissue, decrease pain and discomfort, and increase range of movement for her clients.
Away from work, you'll find Letitia training at the gym, playing sport or cheering on her favourite rugby team.
View full
Letitia Tautari's profile
Mahlie Peet
Physiotherapist
Having always been interested in health, fitness and how the body works, Mahlie chose a career in physiotherapy as she believes it's one of the best ways to enhance quality of life. She also holds a degree in exercise and sport science so as to further her understanding of exercise prescription and athletic demands.
Mahlie grew up on her family's avocado farm in Pemberton, then moved to Perth to complete her studies at Notre Dame.
She loves the variety within physiotherapy, and enjoys treating everything from acute musculoskeletal injuries to chronic conditions across all demographics.
She enjoys being able to treat through hands-on techniques and/or Clinical Pilates to assist her clients to achieve their best quality of life.
Outsid of work, Mahlie loves yoga, hiking and beach swims, but when she can, she's back home on the farm to satiate her smashed avo fix!
View full
Mahlie Peet's profile
Located inside the vibrant Floreat Forum, Life Ready Floreat is intently focused on achieving the safest and speediest recovery for our patients, whatever the issue. With spacious and private treatment rooms, we offer physiotherapy, Clinical Pilates, remedial massage, dry needling, exercise rehabilitation and group fitness classes for local Floreat patients and surrounding areas.
Featuring a state of the art equipped Pilates gym and highly trained physiotherapists, we work with those in need of gym rehabilitation, sporting injury management or work-related injury recovery, and are completely committed to moving you towards your best quality of life and getting your body ready for life again.
Life Ready Physio Floreat also services patients from surrounding areas including City Beach, Churchlands, Jolimont, Mount Claremont, Wembley Downs and Daglish.
Phone: 08 6280 1090
Fax: 08 9284 9511
Email: floreat@lifereadyphysio.com.au
Floreat Forum, Shop 4
1 Howtree Place, Floreat WA 6014
We are open on 8am - 6.30pm Monday to Friday, Saturday mornings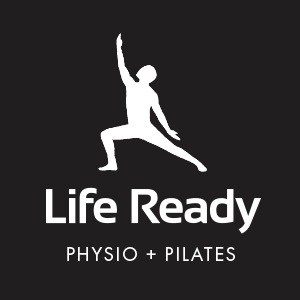 Life Ready on Instagram
Instagram feed