Life Ready Physio & Pilates Bayswater
We're still open and are here to keep you 'life ready'! We are taking extra precautions to help keep you safe when you visit us. In addition to our in-clinic services, we now also offer video health consultations – straight to the comfort of your own home. Click here to learn more.
GET DIRECTIONS
ON GOOGLE MAPS
IMPORTANT: If you have a fever, cough, sore throat or shortness of breath and you have travelled overseas in the past month, it is important you seek medical care early. Please contact us via phone prior to making an appointment or visiting our clinics.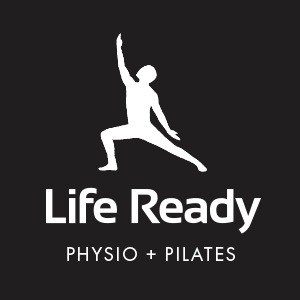 Our Team at Life Ready Bayswater
Our passion is to lead you to your best quality of life. We're committed to providing only the highest quality of physiotherapy services. That's our guarantee.
Tom Harrington
Managing Partner & Physiotherapist
Tom completed his degree at Curtin University and is the Managing Partner at both Life Ready Physio Bayswater and Life Ready Physio South Perth.
Over his years in the private practice setting, Tom has gained a thorough knowledge and understanding of the management of many musculoskeletal conditions and has a particular interest in acute spinal pain, post-surgical rehabilitation and sporting injuries.
Tom is the physiotherapist for the Western Australian State schoolboys' football team and has completed further training in dry needling and functional sports strength and conditioning.
With a major focus on empowering his clients to achieve their best quality of life, Tom provides a thorough and individualised approach to treatment.
Outside of work, Tom enjoys spending time with family and friends, playing and watching (perhaps a bit too much according to his wife, Bec) any sport. He also spends a lot of time dwelling on the fact he chose Sportsbet rather than Bitcoin as his primary investment focus of the last decade.
View full
Tom Harrington's profile
Emily Gray
Physiotherapist
After growing up in Kukerin, a small country town in the south-west wheatbelt of WA, Emily completed her physiotherapy degree at Curtin University following an enthusiasm for health sciences at school.
Her main interest lies in musculoskeletal physiotherapy, specifically sports physiotherapy – a passion that extends from her own sporting background. She also enjoys taking Clinical Pilates classes and using dry needling as part of her treatments to help her clients along on their health journey.
"I am passionate about seeing my clients improve and progress through their treatment and rehabilitation. I am devoted to providing clients with the highest level of care and helping them return to optimal, pain-free function."
Outside of work, Emily is a champion four star horse rider, and competes around Australia in equestrian events. Her knowledge of the requirements and stresses of sport gives her a unique insight into the treatment of various injuries that occur while riding, and puts her in a position to provide specifically tailored treatment to equestrians requiring physiotherapy.
View full
Emily Gray's profile
Phoebe Simpson
Physiotherapist
Phoebe completed her physiotherapy degree at Curtin University, graduated with first class Honours and was also awarded the dual Marcus "Joe" Rosen award for student with the best clinical results. She has conducted a research project investigating physical activity and sprinting in children which she presented at the Sports Medicine Australia Conference in Melbourne 2016.
Phoebe is currently completing her PhD at Curtin University, investigating chronic lower back pain and works as a sessional academic tutor within the School of Physiotherapy.
Phoebe has had experience with a variety of clients ranging from the elderly to young children and has also had experience in the hospital setting, aged care and with elite sports, as well as many mums/dads/weekend warriors.
Phoebe also has a special interest in women's health and has helped women during the antenatal and postnatal period to maintain a healthy, active pregnancy and return to sport.
She has a passion for non-surgical management of musculoskeletal conditions, treatment of lower back, neck and shoulder pain and lower limb rehabilitation and has completed dry needling certification and applies an evidence-based management approach to all of her treatments.
Phoebe's goal is always to successfully return her patients to doing what they love in optimal time.
Outside of work, Phoebe enjoys playing with her son at the local park, hiking in the hills, or training at the gym.
View full
Phoebe Simpson's profile
Sarah Krummenacher
Physiotherapist
Sarah completed her physiotherapy degree at the University of Notre Dame and in addition to her undergraduate degree, she also completed an Honours research project and received First Class Honours for her thesis investigating central pain mechanisms in Achilles tendinopathy.
Since graduating, Sarah has worked exclusively in private practice physiotherapy and has developed a keen interest in a wide range of musculoskeletal injuries and disorders. She particularly enjoys treating patients suffering from neck pain, headaches and lower limb pain.
She has completed additional training in dry needling and Clinical Pilates and is currently undertaking further postgraduate studies at Curtin University in their Master of Clinical Physiotherapy degree.
Outside of work, Sarah loves playing tennis and netball and enjoys travelling overseas.
View full
Sarah Krummenacher's profile
Kyan Jones
Physiotherapist
With a passion for engaging with people and wanting to be involved in helping them continue and return to activities they love, Kyan pursued a career in physiotherapy and graduated from Curtin University.
"I thoroughly enjoy the opportunity to provide care, treatment and education for patients, with the intention to optimise their life and lifestyle using a holistic approach."
Kyan is also enthusiastic about using patient-centered approaches to engage with his clients in order to set and achieve goals that are important to them.
Kyan has a keen interest in diagnosing, managing and preventing a range of musculoskeletal injuries including neck and back pain, shoulder pain and knee pain. He has spent time working with a number of sporting clubs including Subiaco Football Club, where he helped treat, manage and rehabilitate players. With his background in sport science, Kyan also enjoys treating a variety of sporting related injuries – from weekend warriors to elite athletes.
Kyan also holds a degree in Exercise and Sport Science from Edith Cowan University, and additionally, has completed a Diploma of Remedial Massage. He also plans to complete more clinical training in dry needling and running Living Longer Living Stronger classes, to keep our ageing population healthy and active.
Born and raised in Perth, Kyan is very grateful to have grown up with the amazing weather, lifestyle and beaches the west has to offer!
Away from work, Kyan enjoys spending time at the beach (relaxing or surfing), playing or watching football (or any sport for that matter!), and hanging out with family and friends.
View full
Kyan Jones's profile
Aline Macedo
Remedial Massage Therapist
Born in Brazil, Aline grew up in Salvador and decided to make the move to Australia to learn English and now she's in love with Perth! She completed her massage therapy studies at North Metropolitan Tafe.
"I love being able to help people and learn. To me, that means that I can play a key role in enabling people to improve their health, wellbeing and quality of life."
Since graduating, Aline has enjoyed working in private practice, helping her clients to achieve their health and wellbeing goals and provide helpful lifestyle advice whenever it is required.
She enjoys helping clients with chronic pain such as migraines, lower back pain and hip pain.
Aline has also completed additional clinical training courses in dry needling, cupping, kinesiotaping and has obtained her Certificate III in Fitness.
Away from the clinic, Aline enjoys a good movie marathon, catching up with friends at the beach, cooking and travel.
View full
Aline Macedo's profile
Nikita Djordjevic
Receptionist
Nikita joined the Life Ready admin team in early 2018, after a career as a hair stylist and men's barber spanning nine years, and the first thing you'll notice about her when she's at our reception desk is her beautiful, blonde curly hair!
She grew up in Ballarat, country Victoria and now spends as much time as she can exploring WA's beaches – snorkeling, fishing and camping and is always on the hunt for any kind of wildlife, big or small.
View full
Nikita Djordjevic's profile
Helen Mazzucchelli
Receptionist
Having extensive knowledge of office administration, Helen joined the Life Ready admin team in March 2018 after owning and operating a business for 23 years.
Outside of her work at Life Ready Physio Bayswater, Helen enjoys reading, gardening, cooking, exploring Perth's cafés/cider houses and wineries, and will often get out on a quad bike for some four wheel driving.
She also holds a Diploma in Finance and was once a mortgage broker!
View full
Helen Mazzucchelli's profile
Conveniently located at 497 Guildford Road in Bayswater next door to Snap Fitness, and with ample on-site parking available, Life Ready Physio Bayswater provides physiotherapy services, supervised exercise sessions (incorporating Pilates inspired exercises), remedial massage and gym rehabilitation programs for patients throughout Bayswater and surrounding suburbs. With a fully equipped gym and large, spacious treatment rooms, Life Ready Bayswater provides all the in-house amenities you require for your rehabilitation and recovery.
Whether you've suffered a sports related injury, recently undergone surgery, or suffering from a work-related issue, our dedicated practitioners work hard to assist in recovery to get you ready for life again. At Life Ready Physio Bayswater, we also service patients from surrounding areas including Maylands, Ascot, Bassendean, Eden Hill, Kiara, Lockridge, Embleton, Rivervale, Belmont and Redcliffe.
Calendar of Supervised Exercise Sessions
*Can't find a suitable time? Give us a call and we'll help sort something out for you!
Phone: 08 6313 4040
Fax: 08 9471 9159
Email: bayswater@lifereadyphysio.com.au
497 Guildford Road
Bayswater WA 6053
We are open on Mon & Thurs 8am - 8pm, Tues/Weds/Fri 8am - 7pm, Sat 8am - 2pm
Life Ready on Instagram
Instagram feed