Life Ready Physio & Pilates Butler
Shop 1 B, Butler Central Shopping Centre
Corner Exmouth Drive and Butler Boulevard
Butler WA 6036
GET DIRECTIONS
ON GOOGLE MAPS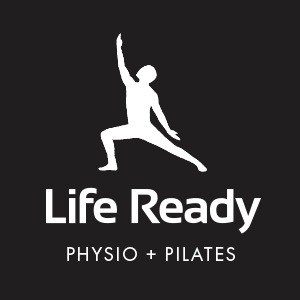 Our Team at Life Ready Butler
Ready to move towards your best quality of life? We're ready and waiting to help get you there!
Shivani Shah
Physiotherapist
Shivani's fascination of the human body and how it works has made her passionate about helping people in need and being able to make a positive change in their lives. A smile on their face puts a smile on her face!
She was born in London, grew up in Mauritius and then moved to Perth at the start of 2009 to continue her education and better her future career opportunities and prospects.
She completed her physiotherapy degree at the University of Notre Dame in 2016, along with a Certificate IV in Pilates from Breathe Education.
She has a keen interest in treating a wide range of musculoskeletal conditions, particularly neck and lower back pain, and has a strong focus on her clients' specific needs and interests to motivate them to achieve their short and long-term goals.
Shivani is committed to ongoing professional development to ensure all assessments and treatments are effective and up to date, with the evidence-based literature to optimise her clients' functional capacity and to minimise future injury recurrence. She provides a holistic approach, guiding clients to promote autonomy and self-care and a healthy, balanced lifestyle.
Outside of work, Shivani is very passionate about travel and learning about new cultures. As well as English, she speaks French and Gujurati fluently, and knows basic Spanish and Brazilian Portuguese. She loves exploring WA's hidden hiking and swimming spots and likes trying new things and get out of her comfort zone to push herself – both mentally and physically. Her uplifting attitude is absolutely contagious!
View full
Shivani Shah's profile
Rodney Gass
Physiotherapist
Having always been very observant, watching the way people move in day-to-day life and trying to figure out why they were different, Rodney started studying anatomy in school and with this, combined with his love for health and sports, his career into physiotherapy commenced!
Rodney completed his physiotherapy degree at Curtin University, and also holds a Bachelor of Exercise and Sports Science as well as his Certificates III and IV in fitness, with an extensive personal training history.
Since graduating, Rodney has worked exclusively in private practice physiotherapy and enjoys treating a vast array of musculoskeletal injuries and disorders and the challenges and different presentations of helping his clients through to recovery. He has a particular interest in treating spinal pain, neck and lower back pain, shoulder pain and dysfunction, sports injury rehabilitation as well as pre and post surgical rehabilitation.
"I have the best job in the world! I get to use my hands and exercise knowledge to empower people to live their best life with the greatest level of freedom in movement to do the things they love. I get to see the wonder in their eyes when they experience a drastic change in their range of pain free movement, or can do something they couldn't physically achieve before."
He has also undertaken additional training in dry needling and the Clinical Pilates method.
Rodney grew up in Zimbabwe, and he and his family moved out of necessity, but now believes they couldn't have landed in a better spot than Perth, and his very proud and grateful to call Australia "home"!
Away from the treating table, Rod enjoys working out at the gym, playing his guitar, off-roading and camping, hanging with his dog Jaeger, and getting to the beach. He also loves to challenge himself physically in the gym lifting weights, bodyweight or running, swimming or paddling.
View full
Rodney Gass's profile
Crystal Gui
Remedial Massage Therapist
Crystal first completed her Certificate IV in Massage Therapy at the NSW School of Massage in 2016 whilst she was in Sydney. She then completed her Diploma in Remedial Massage at The Australian College of Eastern Medicine in Perth in 2019.
Since completing her studies, Crystal has worked on a wide demographic of clients including athletes and office workers. She is fascinated by bodywork and has a keen interest in sports-related injuries. She also enjoys treating neck, shoulder and back pain and RSI injuries and currently, she is investigating lymphedema and the benefits of manual lymphatic drainage, having completed the Manual Lymphatic Drainage course with Vodder International. Crystal is also trained in dry needling and cupping therapies.
"I'm very interested in bodywork and get fascinated by the range of musculoskeletal injuries and disorders that are presented in clients. I enjoy meeting lots of different people and helping them with those issues."
Crystal leads an active lifestyle and is also a yoga, acroyoga and mat Pilates instructor, so when she's not treating, you'll find her either deeply contorted on her yoga mat, suspended in the air by someone else or lifting others on her hands and feet! One may also find her getting her happy feet going by dancing jazz, ballet, contemporary or the Argentinian Tango. She's also been bitten by the travel bug!
View full
Crystal Gui's profile
Conveniently placed in Butler Central Shopping Centre, Life Ready Physio Butler provides a wide range of physiotherapy services including sports injury management, postural correction, dry needling, gym rehabilitation programs, supervised exercise sessions (incorporating Pilates inspired exercises), aged care, Living Longer, Living Stronger classes, remedial massage therapy and much more.
Our highly experienced practitioners are passionate about promoting faster recovery and greater levels of injury prevention for clients, offering tailored and individualised treatment in our modern and spacious clinic, boasting generous sized rooms and a fully equipped gym.
We work with clients who suffer a range of sporting or work related injuries, are in need of post-operative care, or who are experiencing aches and pains, so contact us today and ask how our Life Ready physiotherapists and remedial massage therapist can get you back on track to living your best life!
At Life Ready Physio Butler, we also service clients from surrounding areas including Ridgewood, Jindalee, Merriwa, Quinns Rocks, Alkimos, Neerabup and Clarkson.
Call our team on 9544 3822 or book online now!
Phone: 08 9544 3822
Fax: 08 9544 3823
Email: butler@lifereadyphysio.com.au
Shop 1 B, Butler Central Shopping Centre
Corner Exmouth Drive and Butler Boulevard
Butler WA 6036
We are open on Mon to Fri 7am - 7.30pm, Sat 8am – 12.30pm