Life Ready Physio & Pilates Butler
Shop 1 B, Butler Central Shopping Centre,
Corner Exmouth Drive and Butler Boulevard, Butler WA 6036
GET DIRECTIONS
ON GOOGLE MAPS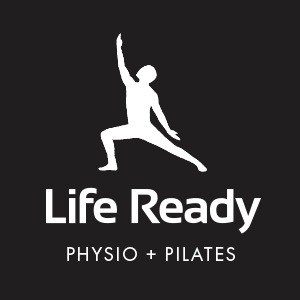 Our Team at Life Ready Butler
Ready to move towards your best quality of life? We're ready and waiting to help get you there!
Brent Skillen
Physiotherapist
Having had an interest in pursuing a career in health from a young age, and with his love of sport, physiotherapy seemed like an ideal career path for Brent.
Brent was born and raised in Perth and completed his studies at Curtin University, graduating in 2015 and now enjoys helping people in a very hands-on and personable way.
He thoroughly enjoys getting to know his clients and using that information to personalise each client's clinical course and rehabilitation goals.
Brent has a keen interest in treating and managing acute musculoskeletal problems and injuries such as neck and lower back pain, as well as knee and ankle injuries or anything involving a sporting injury.
Outside of his work at Life Ready Butler, Brent spends most of his time catching up with friends and playing basketball. He's a huge Fremantle Dockers fan and will also get amongst a Wildcats game or two.
Brent loves to wind down by playing a bit of guitar or the piano player and no matter how hard he tries to learn with recipes, he is a very poor cook!
View full
Brent Skillen's profile
Shivani Shah
Physiotherapist
Shivani's fascination of the human body and how it works has made her passionate about helping people in need and being able to make a positive change in their lives. A smile on their face puts a smile on her face!
She was born in London, grew up in Mauritius and then moved to Perth at the start of 2009 to continue her education and better her future career opportunities and prospects.
She completed her physiotherapy degree at the University of Notre Dame in 2016, along with a Certificate IV in Pilates from Breathe Education.
She has a keen interest in treating a wide range of musculoskeletal conditions, particularly neck and lower back pain, and has a strong focus on her clients' specific needs and interests to motivate them to achieve their short and long-term goals.
Shivani is committed to ongoing professional development to ensure all assessments and treatments are effective and up to date, with the evidence-based literature to optimise her clients' functional capacity and to minimise future injury recurrence. She provides a holistic approach, guiding clients to promote autonomy and self-care and a healthy, balanced lifestyle.
Outside of work, Shivani is very passionate about travel and learning about new cultures. As well as English, she speaks French and Gujurati fluently, and knows basic Spanish and Brazilian Portuguese. She loves exploring WA's hidden hiking and swimming spots and likes trying new things and get out of her comfort zone to push herself – both mentally and physically. Her uplifting attitude is absolutely contagious!
View full
Shivani Shah's profile
Conveniently placed in Butler Central Shopping Centre, Life Ready Physio Butler provides physiotherapy and services including sports injury management, postural correction, dry needling, gym rehabilitation programs, and much more. Our highly experienced physiotherapists are passionate about promoting faster recovery and greater levels of injury prevention for clients, offering tailored and individualised treatment in our modern and spacious clinic, boasting generous sized rooms and a fully equipped gym.
We work with clients who suffer a range of sporting or work related injuries, are in need of post-operative care, or who are experiencing aches and pains, so contact us today and ask how our Life Ready physiotherapists can get you back on track to living your best life!
At Life Ready Physio Butler, we also service clients from surrounding areas including Ridgewood, Jindalee, Merriwa, Quinns Rocks, Alkimos, Neerabup and Clarkson.
Phone: 08 9544 3822
Fax: 08 9544 3823
Email: butler@lifereadyphysio.com.au
Shop 1 B, Butler Central Shopping Centre,
Corner Exmouth Drive and Butler Boulevard, Butler WA 6036
We are open on Mon to Fri 8am – 6.30pm, Sat 8am – 1pm