Life Ready Physio & Pilates Marangaroo
We're still open and are here to keep you 'life ready'! We are taking extra precautions to help keep you safe when you visit us. In addition to our in-clinic services, we now also offer video health consultations – straight to the comfort of your own home. Click here to learn more.
GET DIRECTIONS
ON GOOGLE MAPS
IMPORTANT: If you have a fever, cough, sore throat or shortness of breath and you have travelled overseas in the past month, it is important you seek medical care early. Please contact us via phone prior to making an appointment or visiting our clinics.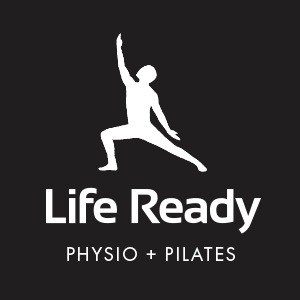 Our Team at Life Ready Marangaroo
We aim to provide a premium physio service for the whole community. All are welcome.
Daniel Edwards
Managing Partner & Physiotherapist
Daniel graduated from Curtin University and moved straight into the private practice sector where he developed a keen interest in all things musculoskeletal, in particular chronic low back pain and sports injuries.
He has also completed additional study in Dry Needling, Functional Sports Strength and Conditioning. In recent times he has been working in the occupational health sector, as an on- site physiotherapist where he has gained significant experience in ergonomics, workplace injury management and gym- based rehabilitation. He has also completed a Graduate Diploma in Occupational Health and Safety from Curtin University in the process.
Daniel has a keen sense of community in and around Warwick, having lived in the area his whole life. Outside of work, Daniel enjoys playing footy with the Hamersley Carine football club in winter, and loves getting out on the water at every opportunity in the warmer months. He probably should mention spending time with partner, Féline!
View full
Daniel Edwards's profile
Jordan Daw
Physiotherapist
During his junior sporting years, Jordan had a lot of involvement with physiotherapy due to a number of injuries, which really generated his interest toward the field. He soon realised the positive impact that a physiotherapist can have on someone, which projected him down the path towards physiotherapy.
After completing a degree in Exercise and Health, followed by a graduate diploma in Exercise Rehabilitation at the University of Western Australia, Jordan completed an undergraduate degree in physiotherapy at Curtin University, graduating in 2017.
Jordan enjoys being able to help people make active choices toward positive health behavior in their life and says, "it is really satisfying to see people take control of their health."
Jordan has a keen interest in all musculoskeletal and sports injuries and enjoys undertaking exercise rehabilitation, working alongside junior athletes.
Outside of work Jordan loves playing basketball, keeping healthy at the gym, spending time at the beach and is always trying to find somewhere new to go camping. He's also a pretty good piano and guitar player!
View full
Jordan Daw's profile
Michael Dodd
Physiotherapist
Since graduating from Curtin University in 2012, Michael has worked in a variety of physiotherapy settings – including working initially as a rotational physiotherapist in Hobart and Perth, which offered experience in acute medical, surgical and orthopaedic wards, along with inpatient and outpatient rehabilitation.
In 2016, Michael moved abroad to New Zealand where he continued to work in the hospital setting and took on the role as an experienced clinician in orthopaedics. This involved supervising physiotherapy students, supporting new graduates and helping co-ordinate physiotherapy services delivered to patients post-operatively.
On return to Perth in 2018, Michael commenced work in a private physiotherapy practice, where he developed a keen interest in helping people rehabilitate following musculoskeletal injuries and post-surgery. Michael also enjoys treating people with upper back, neck and shoulder pain and those suffering from headaches.
Michael has completed additional training in dry needling and the assessment and management of wrist and hand disorders.
In his spare time, Michael enjoys surfing, playing football (when he's not injured himself) and traveling around the world.
View full
Michael Dodd's profile
Gary Baker
Remedial Massage Therapist
After relocating to Australia in early 2016 from Birmingham, England with a blank canvas for a future career, Gary launched into remedial massage therapy, having always had the passion for holistic health. He graduated in 2017 from Evolve College in Perth.
"I love working with the general public, and the challenges this brings. I'm very much a people person, and wanted to put my efforts into a role which makes a positive contribution to holistic health and makes people happy."
Aside from being a massage therapist, Gary is also a trained commercial pilot, something that has contributed to his luck of having been able to travel around the world, witnessing all aspects of contrasting cultures and lifestyles!
View full
Gary Baker's profile
Emma Davies
Physiotherapist
With a passion for sport when she was younger, Emma often found herself injured and in the company of physiotherapists. It was during this time that she was inspired by the profession!
Emma completed her physiotherapy degree at Curtin University, graduating with distinction. Throughout her studies, Emma spent time working with a number of football and cricket clubs as a sports trainer managing acute and existing injuries. Since 2017, she has also worked as a clinical occupational health and safety educator.
As a physiotherapist, she enjoys seeing the improvement in someone's quality of life after managing their pain and increasing their function. She also loves empowering people to be proactive about their physical health and wellbeing – helping them take control of their own health and fitness and achieve their goals; whether it be returning to an elite sport, or being able to play with the grandkids.
Emma has a keen interest in diagnosing, managing and preventing a wide range of musculoskeletal problems including neck, back shoulder and knee pain, as well as a variety of sports related, de-conditioning and chronic pain injuries. She also has a passion for managing neurological and cardiovascular conditions.
Outside of work, Emma loves to play tennis and netball, as well as catching a wave at the beach.
View full
Emma Davies's profile
Life Ready Physio Marangaroo is conveniently located next door to the Highclere Family Medical Practice and our number one priority is achieving the safest and fastest recovery for our clients – getting you back to work or back on the field, and back to living your best life as soon as possible. We offer physiotherapy, dry needling, remedial massage, Medicare Chronic Disease management, motor vehicle accident and workers' compensation claims and exercise rehabilitation.
Your body deserves the best treatment, so if you have a work, motor vehicle or sports injury, are recovering from surgery, or even having just aches and pains, our experienced physiotherapists are here for you.
Come in to experience our fresh, bright friendly atmosphere and let us help you to achieve your health and fitness goals.
At Life Ready Physio Marangaroo, we also service patients in surrounding suburbs including Alexander Heights, Darch, Girrawheen, Koondoola, Landsdale, Madeley and Wangara.
Call our team on 6444 6363 or book online now!
Phone: 08 6444 6363
Fax: 08 9343 7976
Email: marangaroo@lifereadyphysio.com.au
5/52 Highclere Blvd
Marangaroo WA 6064
We are open on We are open 8am – 7pm weekdays and 8am – 12pm on Saturdays
Life Ready on Instagram
Instagram feed