Our Team at Life Ready Marangaroo
We aim to provide a premium physio service for the whole community. All are welcome.
Daniel Edwards
Managing Partner & Physiotherapist
Daniel graduated from Curtin University and moved straight into the private practice sector where he developed a keen interest in all things musculoskeletal, in particular chronic low back pain and sports injuries.
He has also completed additional study in Dry Needling, Functional Sports Strength and Conditioning. In recent times he has been working in the occupational health sector, as an on- site physiotherapist where he has gained significant experience in ergonomics, workplace injury management and gym- based rehabilitation. He has also completed a Graduate Diploma in Occupational Health and Safety from Curtin University in the process.
Daniel has a keen sense of community in and around Warwick, having lived in the area his whole life. Outside of work, Daniel enjoys playing footy with the Hamersley Carine football club in winter, and loves getting out on the water at every opportunity in the warmer months. He probably should mention spending time with partner, Féline!
View full
Daniel Edwards's profile
Amy Leiper
Physiotherapist
After growing up on a farm in Esperance, Amy moved to Perth to study a Bachelor of Exercise and Health Science at the University of Western Australia, which was then followed by a Masters of Physiotherapy at Curtin University.
Amy has always had a passion for helping others and chose a career in physiotherapy because she wanted to help people optimise their physical, social and psychological wellbeing.
With a strong interest in chronic pain, women's health and functional rehabilitation, Amy enjoys assisting her clients along their journey to pain free movement and finds it very fulfilling when she can make their life a little easier by reducing their pain.
When she's not in the clinic, you'll find Amy outdoors – playing a game of hockey or at the beach. She's been bitten by the travel bug and likes to always have a travel plan in place, with her most recent adventure taking her to Sri Lanka. She also likes to dabble in some art, in particular painting.
Amy has also spent time working in the northern reaches of Western Australia in Derby with remote Indigenous communities.
View full
Amy Leiper's profile
Life Ready Physio Marangaroo is conveniently located next door to the Highclere Family Medical Practice and our number one priority is achieving the safest and fastest recovery for our clients – getting you back to work or back on the field, and back to living your best life as soon as possible. We offer physiotherapy, dry needling, Medicare chronic disease management, workers' compensation claims, and exercise rehabilitation.
Your body deserves the best treatment, so if you have a work, motor vehicle or sports injury, are recovering from surgery, or even having just aches and pains, our experienced physiotherapists are here for you.
Come in to experience our fresh, bright friendly atmosphere and let us help you to achieve your health and fitness goals.
At Life Ready Physio Marangaroo, we also service patients in surrounding suburbs including Alexander Heights, Darch, Girrawheen, Koondoola, Landsdale, Madeley and Wangara.
Phone: 08 6444 6363
Fax: 08 9343 7976
Email: marangaroo@lifereadyphysio.com.au
5/52 Highclere Blvd,
Marangaroo WA 6064
We are open on We are open 8am – 7pm weekdays and 8am – 12pm on Saturdays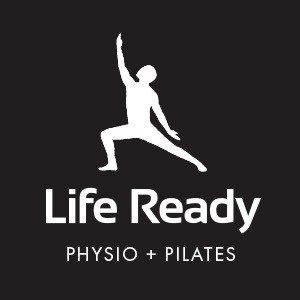 Life Ready on Instagram
Instagram feed