Our Team at Life Ready Scarborough
At Life Ready Scarborough, we want to help you achieve a better state, whether that be free of pain, or better prepared for whatever life throws at you.
Nick Paniperis
Chiropractor
Nick was born in Corfu, Greece and is a chiropractic graduate from Murdoch University. He is a proficient spinal manipulative therapist and also incorporates massage and muscle release techniques into his treatments. For the last four and half years, Nick has a vast knowledge of gym-related injuries, headaches and all things spinal.
Nick also has a Bachelor of Science (Sports) and has worked as a chiropractic sports trainer for CBC football club in Fremantle from 2008 to 2010. In 2009 he represented Murdoch University as a chiropractic sports trainer for the National University Games on the Gold Coast.
An ex Western Australian junior state tennis champion and tennis coach, Nick is still an avid weekend competition tennis player for Scotch College tennis club. A resident of the suburb Scarborough, Nick loves all things to do with Scarborough. You may see Nick after work hours down at the beach or riding his bike on West Coast Highway.
View full
Nick Paniperis's profile
Jarrad Lethbridge
Managing Partner & Physiotherapist
Jarrad graduated from Curtin University and has worked predominantly in private practice with an emphasis on musculoskeletal injury management, sports injuries and injury rehabilitation. He has worked with various local sporting teams including national netball, afl, soccer and basketball teams.
Recently he has worked closely with insurers developing structured one to one exercise rehabilitation programs for chronic injuries. Due to the excellent results these have achieved he has added pilates and Olympic lifting to his skill set to help his clients recover faster and stay ready for life.
Jarrad's passion lies in long distance endurance events. He has run a sub 3:30 marathon, completed the Avon Descent in 10 hours and finished numerous solo adventure races. This year he is aiming to tackle his first ultramarathon at 75km. Feel free to drop by to chat about anything and everything to do with running, cycling, paddling and swimming or coffee.
View full
Jarrad Lethbridge's profile
Emma Russell
Remedial Massage Therapist
Emma has spent the last four years working and studying in the UK, to become a well experienced Massage Therapist with a wide range of skills and techniques. She has used a number of different styles of massage during her career and likes to work with the client to choose what suits them best, but particularly enjoys deep tissue and rehabilitation massage and the results it achieves.
Before relocating to Perth, Emma ran her own business in the UK and loved being able to really take the time to get to know her clients, through this she was able to really assess their needs and work towards what they wanted to achieve from the treatments. She believes it is important to communicate with and educate the client about the benefits and effects of massage and how it can help improve peoples lifestyles dramatically over time, and also how the clients can continue to help themselves in between treatments. She will continue to put this high level of client care into practice now she is working with Life Ready Physio and is looking forward to meeting her new clients.
Please feel free to drop in to the Scarborough clinic at any time, Emma is more than happy to take time to discuss how massage could be of benefit to you and improve your daily life for the rest of your life.
In her spare time Emma likes to chase the sun and explore as much of Australia as she can, she loves to be outside and really enjoys running, swimming, Yoga, Pilates and socialising with family and friends. Emma is also partial to cooking up a storm in the kitchen and loves trying out new recipes for various cuisines and sweet treats.
View full
Emma Russell's profile
Heather Simmons (Snowdon)
Physiotherapist
Heather graduated from Curtin University and has since had experience in a variety of fields including orthopaedics, hydrotherapy, FIFO, ergonomics, injury prevention and musculoskeletal therapy.
Heather enjoys treating people from all walks of life and has completed further study in chronic pain management, dry needling (Dry Needling) and kinesiotaping. She has worked closely with orthopaedic surgeons to develop post-operative rehabilitation guidelines, and also enjoys treating sports injuries from novice to elite levels. Heather is a full time physio at Scarborough and part time fish. She spends a lot of her spare time swimming and being outdoors. She has a passion for health and fitness and would love to assist you in reaching your goals and being the best you can be.
View full
Heather Simmons (Snowdon)'s profile
Letitia Tautari
Remedial Massage Therapist
Fascinated as to how the body works, Letitia loves the way that massage therapy can help people achieve a full recovery from pain and enjoys the opportunity to work with clients to help reach their goals and to keep them moving.
Growing up in Greymouth, on the west coast of New Zealand's South Island, she then completed a Bachelor of Therapeutic and Sports Massage from the Southern Institute of Technology in Invercargill.
Letitia has a keen interest in deep tissue and trigger point massage and employs neuromuscular techniques which she finds are effective to achieve change in muscle tissue, decrease pain and discomfort, and increase range of movement for her clients.
Away from work, you'll find Letitia training at the gym, playing sport or cheering on her favourite rugby team.
View full
Letitia Tautari's profile
Andrew Austin
Physiotherapist
Andy first gained an interest in physiotherapy after suffering his own knee injury while he was a teenager playing soccer. He had to undergo surgery at a young age and this involved a comprehensive rehabilitation program afterwards.
"I found the recovery process quite interesting and it ultimately started me on the road to becoming a physio."
Andy grew up in a town called Mullingar in the midlands of Ireland, and lived there until the age of 17 before moving to Dublin to pursue his degree at Trinity College.
He has a keen interest in developing his knowledge around reformer Pilates and the clinical reasoning associated with this. He has done a lot of gym-based rehabilitation with clients and always enjoys reading about the latest research strength and conditioning and performance physiotherapy.
While he's only been in Perth for a short while, Andy is excited to see all of the sights that WA has to offer. He always open to suggestions about different places worth planning a trip to, so if you've got a hot tip, let him know! He likes to maintain his own fitness through strength and conditioing and running and has enjoyed his first attempts at wakeboarding so far!
Andy accompanied Team Ireland to the 2016 Olympics in Rio de Janiero and was lucky enough to be able to spend the duration of the Games working in the Olympic Village and getting a great insight into everything that is involved in high level, elite sports physiotherapy and performance.
View full
Andrew Austin's profile
Lydia Barlow
Physiotherapist
Fascinated by the human body and passionate about using her knowledge to help people return from pain and injury, Lydia graduated from Curtin University with a degree in physiotherapy and now loves helping the people she works with feel well and live well.
"I also enjoy that as a physiotherapist I am always learning. It is exciting to work in a profession that is always progressing and striving to produce better outcomes."
Lydia has a keen interest in sports injuries and rehabilitation, having always played sport herself and having spent time either injured or around those injured. She understands how pain and injury can have an impact on people when they can no longer do what they love each day.
She also enjoys the challenge of working with children and adolescents as she finds it takes creativity to deliver effective physiotherapy to a younger population.
Outside of work you'll catch Lydia spending time outdoors, whether it be early morning swims at the beach, going for long walks or runs, or playing tennis with friends. For years she has enjoyed participating in Perth's major fun runs and charity events. Lydia recently found passion for the West Coast Eagles and enjoyed cheering along at the games so much that she was inspired to give it a go herself and is now kicking goals in a mixed AFL 9's tournament with friends!
View full
Lydia Barlow's profile
Emmanuelle Chow
Physiotherapist
Growing up playing badminton and being on the athletics team, Emmanuelle's interest in sport and human movement was evident from a young age. Having had personal experience with injuries, she understands how it can affect your daily life, training and work tasks not only in a physical aspect but mentally too.
Since graduating from Curtin University with First Class Honours, she has experience working with recreational sports players, athletes in soccer, football and gymnastics teams. Emmanuelle has also successfully rehabilitated people following motor vehicle accidents, sports injuries, stroke, surgery and work-related injuries. She enjoys treating musculoskeletal injuries and has a particular interest in Clinical Pilates.
Emmanuelle is dedicated to delivering holistic care that is specific to her clients and their health and fitness goals. She is passionate about helping clients understand their injury and addressing the underlying cause of symptoms. Through hands-on treatment, dry needling, exercise-based rehabilitation and Clinical Pilates, she provides the best combination of therapy to expedite recovery and prevent future injuries.
When she is not at the clinic, Emmanuelle zooms around Perth providing home physiotherapy for Life Ready Mobile. She can also be found enjoying the outdoors, attending concerts, seeking new travel destinations and eating yummy food!
View full
Emmanuelle Chow's profile
Located just steps from Scarborough Beach on West Coast Highway, Life Ready Physio Scarborough offers general physiotherapy, Clinical Pilates, chiropractic services and both remedial and sports massage. With a boutique in house gym and generously equipped treatment rooms, Life Ready Physio Scarborough boasts a team of experienced and passionate practitioners ready to treat your pain and injuries.
The Clinical Pilates classes at Life Ready Physio Scarborough accommodate just two patients per physiotherapist to ensure each receives specific attention. We also service patients from adjacent suburbs including Doubleview, Trigg, Innaloo, Wembley Downs, Karrinyup, Woodlands and City Beach.
Phone: 08 6500 3228
Fax: 08 9341 6967
Email: scarborough@lifereadyphysio.com.au
Unit 1, 203 West Coast Hwy,
Scarborough, WA 6019
We are open on Mon & Wed 8am-7pm, Tues, Thurs & Fri 8am-6.30pm, Sat 8am-12pm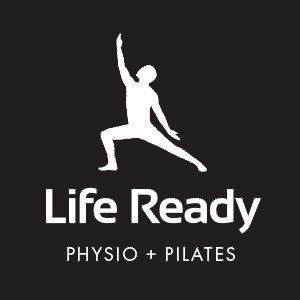 Life Ready on Instagram
Instagram feed