Our Team at Life Ready Yokine
We are a group of passionate and quality physiotherapists that move you to your goal of a better quality of life. We want to surpass all your expectations in the process.
Gabby Charlton
Physiotherapist
Gabby completed her Bachelor of Physiotherapy at Curtin University and now works part time at our Yokine clinic. She has a passion for exercise rehabilitation and hopes to increase awareness of the importance of physical activity in society.
Gabby is the head physiotherapist at Peel Thunder Football Club and works as a sports trainer at the Fremantle Dockers. She enjoys treating a range of acute and chronic sports injuries and believes combining hands on treatment with gym-based rehabilitation provides clients with self-management strategies for a happy, healthy life.
Away from work, Gabby enjoys open water swimming and has competed in multiple the Rottnest Channel Swims, one day hoping to complete a solo crossing. She also enjoys camping and all things outdoors.
View full
Gabby Charlton's profile
Matt Thomas
Managing Partner & Physiotherapist
Matt is both physiotherapist and owner of Life Ready Mt Lawley. Matt completed his degree at Curtin University and works full time at Life Ready Physio. Matt has a special interest in acute musculoskeletal and back pain, and has comprehensive experience in Hydrotherapy and Gym Based Rehabilitation, which is ideal as Life Ready Mt Lawley attaches both a gym and pool.
Matt also has a keen interest in sports based rehabilitation, having been Physiotherapist to the Joondalup District Cricket Club, but also in football and golf.
Matt believes in Patient Focused Treatment, more specifically addressing the patient's own goals for rehabilitation and ensuring these goals are met, by employing a specific treatment plan aimed to ensure problem resolution.
Away from work Matt is an avid Geelong supporter and music enthusiast, as shown by his extensive vinyl record collection, displayed and played at his Life Ready Clinic.
View full
Matt Thomas's profile
Jess Ellison
COO & Physiotherapist
Jess graduated from Curtin University with a BSc Physiotherapy and has spent time working in Hong Kong and Singapore. She has a passion for delivering an exceptional all round experience and making a genuine improvement on someone's quality of life. Being a part of the Life Ready Group has allowed Jess to integrate her well rounded approach to treating with the opportunity to improve the way that the physiotherapy profession is perceived. Jess has been trained in dry needling, traditional and clinical Pilates, she has a Level 4 Accreditation in DMA and a special interest in women's health and paediatrics.
Jess works part time as a clinician and spends the rest of her week looking after the fantastic team at Life Ready Physio. She is in charge of the operations of the company and is in the process of completing an MBA.
Jess loves keeping fit, cooking and eating delicious food, and assembling Ikea furniture.
View full
Jess Ellison's profile
Shane Scott
Physiotherapist
Shane graduated from Curtin in 2009 with a BSc (Physiotherapy) and has since completed his postgraduate Masters Degree (MSc) in Clinical Physiotherapy (Sports Physiotherapy) at Curtin University. Shane has worked exclusively in the private practice field and joined the Life Ready Physio team in 2012 as a senior physiotherapist.
Shane strives to provide the highest standard of physiotherapy and is passionate about using the latest evidence based therapy to effectively and efficiently meet his clients' needs.
During his career, he has developed a particular interest in sports rehabilitation, musculoskeletal therapy, gym based exercise and hydrotherapy. Shane also has extensive experience working with a variety of football clubs and has a keen interest in gym based and sports-specific rehabilitation. He has completed post- graduate courses in Manual Concepts (Advanced Clinical Practice), dry needling and Real Time Ultrasound for pelvic floor and core stability.
Shane is proud to be involved in the clinical supervision for Curtin University physiotherapy student practicums.
View full
Shane Scott's profile
Kate Fosdike
Women's Health Physiotherapist
Kate is a physiotherapist with passion and experience in looking after clients with Continence and Women's Health related issues. After graduating from Curtin University in 2004 with a BSc (Physiotherapy) she worked in several private practice clinics as well as major public and private hospitals in Perth and the UK, fine tuning her skills in women's health physiotherapy.
Kate has also completed her Level 1 and 2 DMA Pilates training and holds qualifications in dry needling. Kate began formal postgraduate studies in 2010 and graduated in 2014 with a Postgraduate Certificate in Continence and Women's Health Physiotherapy from Curtin University.
Having two young children, Kate has really enriched the way that she understands pregnancy, birth and motherhood and resulting in a deeper understanding of women's health issues.
Kate has experience in treating many conditions including pelvic floor muscle weakness or over-activity, bladder and bowel problems, pelvic organ prolapse, painful intercourse, vulvodynia, rehabilitation after prolapse or prostate surgery, mastitis and cracked nipples. She also enjoys helping women to remain active and informed during pregnancy and postnatally by developing group fitness and education classes for pregnant and post natal women.
View full
Kate Fosdike's profile
Andrew Lange
Physiotherapist
Having always had a keen interest in sports and fitness and being fascinated with the science surrounding how the body moves and works, Andy choice a career in physiotherapy to combine his love for both science and sport.
Perth born and bred, Andy completing his physiotherapy degree at Curtin University, graduating in 2013.
Andy enjoys all areas of musculoskeletal and sports physiotherapy and really loves being able to develop a treatment plan with a client and being able to see that through from manual therapy to specific exercise-based rehabilitation that will enable them to achieve all their goals.
He has a keen interest in the shoulder, elbow and ankle joints and has completed further professional development in treatment with dry needling, Pilates and hydrotherapy based exercise rehabilitation.
"I love that every case is different, and no presentation of injury is the same. I get to work with clients to create a treatment plan that will allow them to reach their goals and ultimately become 'life ready'.
Outside of work, Andy enjoys exercising regularly in the gym and playing baseball. He also loves to travel and has spent time away from Life Ready travelling to Europe and to live in Canada. He also juggles many sports teams in his spare time!
View full
Andrew Lange's profile
Life Ready Physio Yokine is where it all started! Our first location, Life Ready Physio Yokine is centrally located on Flinders Avenue with on-site parking, and is known for a warm, friendly and personable experience for loyal and new patients alike. Also having a strong community presence in the area, our Yokine team pride themselves on an excellence in clinical treatment and client care.
For families, workers and athletes, Life Ready Physio Yokine provides physiotherapy, post-operative care, injury management services and gym rehabilitation programs. Aside from the local Yokine area, we also service residents from surrounding suburbs including Morley, Dianella, Nollamara, Tuart Hill and Joondanna.
Phone: 08 9440 3443
Fax: 08 9440 3442
Email: yokine@lifereadyphysio.com.au
192 Flinders St,
Yokine WA 6060
We are open on Mon-Fri 7.30am - 7.30pm, Sat 8am - 1pm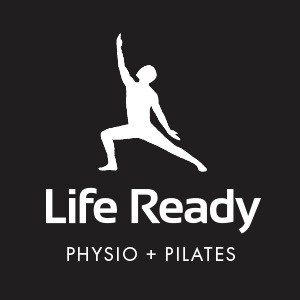 Life Ready on Instagram
Instagram feed