Life Ready Physio & Pilates Perth CBD
We're still open and are here to keep you 'life ready'! We are taking extra precautions to help keep you safe when you visit us. In addition to our in-clinic services, we now also offer video health consultations – straight to the comfort of your own home. Click here to learn more.
Gledden Building
Level 2, 731 Hay Street
Perth WA 6000
GET DIRECTIONS
ON GOOGLE MAPS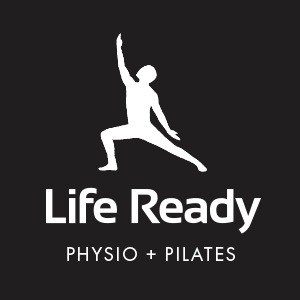 Our Team at Life Ready Perth CBD
We are committed to high quality physiotherapy services and providing the best clinical management. We do this to help you to achieve your desired goals and outcomes.
Scott Garvey
Managing Partner & Physiotherapist
Scott completed his BSc (Physiotherapy) at Curtin University and is a full time physiotherapist in our CBD clinic. Scott is passionate about providing high quality clinical physiotherapy to all demographics of people. Office workers, weekend warriors, athletes, post surgery, motor vehicle accident or work place injury; you can be rest assured that Scott will work with you to achieve the short and long term goals that you desire.
Scott has particular interests in and has completed further education on tendon pathologies, lumbar spine dysfunction and acute musculoskeletal injury management.
Scott has worked with numerous different sporting populations from footballers to dancers, and most recently recreational skiers and snowboarders in the Rhone Alps of France.
Outside of work Scott enjoys the amazing coastline we have, live music and fulfilling his culinary curiosity.
Scott is proud to be involved in the clinical supervision for Curtin University Physiotherapy Student Practicums
View full
Scott Garvey's profile
Natalie O'Neill
Physiotherapist
Having completed her Graduate Entry Master of Physiotherapy at Curtin University, Natalie is passionate about injury and pain prevention in both the workplace and during exercise.
Prior to her Masters degree, Natalie was awarded a Bachelor of Science and Bachelor or Arts degree at the Australian National University in Canberra.
She also has a strong interest in yoga and is currently completing yoga teacher training.
Her professional experience includes Clinical Pilates, manual therapy and exercise therapy.
Outside of the clinic, Natalie has participated in dance, gymnastics, functional fitness and gym based exercise.
View full
Natalie O'Neill's profile
Jo Yiannakis
Physiotherapist
Jo completed her degree of Physiotherapy (Bsc) at Curtin University 2009 and has since worked exclusively in private practice. Throughout her degree she worked with amateur sports clubs treating sporting injuries on and off the field.
Jo has developed a strong interest in management of musculoskeletal pain, particularly arising from the back and neck. She has an interest in treating headaches, knee and ankle pain. Over the last few years Jo has undergone further courses in post graduate training aimed at furthering her knowledge in shoulder management, Dry Needling, Clinical Pilates and paediatrics.
She offers thorough individual assessments and tailored treatment plans using any combination of a variety of evidence based treatments. These include dry needling, manual therapies (joint manipulation/mobilization and massage), strength and conditioning programs and Clinical Pilates.
Jo has completed her Level 4 qualification as a Pilates instructor with the School of Dance Medicine Australia (DMA) and can create Pilates programs specific to individual clients or groups.
In 2015, Jo completed her Postgraduate Certificate in Physiotherapy (Paediatrics) through Melbourne University and has a particular interest in treating infants, toddlers and children with plagiocephaly, torticollis, developmental delay and paediatric musculoskeletal conditions.
Outside of work Jo enjoys going to the gym, Pilates and the cinema.
"I love getting to know my patients and helping them become more independent in the management of their condition. I try to keep the appointments as enjoyable, innovative and interactive as possible, and together work towards your goals"
View full
Jo Yiannakis's profile
Abby Holtfreter (Dixon)
Physiotherapist
Abby graduated from Curtin University in 2005 with a BSc (Physiotherapy) and again more recently in 2017, with a Master of Manipulative Therapy.
She has worked exclusively in private practice completing an extensive Pilates training program in 2006, and has worked in both Western Australia and Canada as a Pilates instructor.
Her sports physiotherapy experience includes amateur AFL leagues, WAFL, state soccer and the Hopman Cup from 2006-2014. Abby currently directs the Life Ready internal Pilates physiotherapist training program which encompasses a broad knowledge of traditional and modern Pilates concepts and how these methods can be used to rehabilitate musculoskeletal injuries.
Personal interests include running, yoga and spending time with her husband, step-daughter, two girls and a cavoodle.
View full
Abby Holtfreter (Dixon)'s profile
Needra Broom
Physiotherapist
Needra completed her physiotherapy degree at Curtin University and has since worked exclusively in private practice. She has developed a keen interest in sports injury management and prevention since dancing competitively for 12 years.
Needra participated in an extensive Clinical Pilates program in 2011 and is involved as a Senior Pilates clinician for the Life Ready Clinical Pilates training program. She has developed keen interests in treating areas of spinal pain, scoliosis, antenatal and postnatal pregnancy.
Needra has also further completed study in dry needling, spinal courses, running and tendon rehabilitation and is extremely passionate about the use of dry needling as one of the many treatment options available.
In her spare time she enjoys indulging in her foodie habits, running, seeing the world and spending time outdoors with her two cute chow dogs. Feel free to drop by and visit Needra at Life Ready Perth CBD and she'll work with you to tailor a program that will help get you to reach your health and fitness goals!
View full
Needra Broom's profile
Ashlee Howe
Physiotherapist
Along with a desire to have a career where she is able to help people and improve their quality of life, Ashlee chose physiotherapy because it also combines her interests in human biology, health, fitness and science. She also loves it because it means she can chat to people and it doesn't involve her sitting behind a desk all day!
She completed her physiotherapy degree at Curtin University, graduating in 2013 and now loves being able to help people become more independent, pain free, stronger and to be able to do things they didn't think possible. "I love empowering each client to get the best out of their body."
She has a keen interest in knee and running related injuries and enjoys rehabilitating clients after motor vehicle accidents in the clinic and watching them progress to active gym rehabilitation. She also gravitates towards posture related aches and pains in the form of ergonomics, headaches, low back pain and TMJ/jaw pain.
Outside of work, Ashlee loves to partake in anything active! She likes being in situations where she gets to meet new people and push herself out of her comfort zone. Besides being a professional bouquet catcher at weddings, she loves an adventure and has bungee jumped in New Zealand and paraglided across the Austrian alps!
View full
Ashlee Howe's profile
Ben Haning
Physiotherapist
Having always been interested in sport and activity, Ben chose a career in physiotherapy as he believes the two are aligned in values, along with his strong desire to help people achieve their personal goals.
He completed his studies at Curtin University, graduating in 2013.
Collaboratively, he loves helping relieve people of their pain and empowering them to change their lifestyle for the better.
Ben has a keen interest in lower back, hip and shoulder pathology and likes working with athletes of all levels – whether that be at an elite level, or a weekend warrior.
He is also interested in the treatment and management of complex, persistent pain conditions and likes to use exercise with strength and conditioning principles in the treatment of musculoskeletal problems.
Outside of work with our Perth CBD crew, Ben enjoys travelling, bike riding and often, a combination of the two! He also loves to dive and surf and will often be found trying new experiences outdoors.
With his passion for travel, he spent two years living and working in London, and even spent one month cycling 2000kms through Western Europe!
View full
Ben Haning's profile
Caitlin McPhee
Physiotherapist
Since completing her physiotherapy degree at Curtin University, Caitlin has been working exclusively in private practice physiotherapy in Melbourne, and has recently made the moved back to Perth.
"I chose a career in physiotherapy so I could work in a profession where my opportunities where endless. I wanted to motivate and inspire people to better their health and wellbeing, regardless of whether they had a specific injury or not, and the evolving profession of physiotherapy has allowed me to do this. I love learning from and working with people of all ages, watching them grow, and facilitating the body's amazing capacity for healing."
Caitlin has developed a keen interest in a wide range of musculoskeletal injuries and disorders particularly cervicothoracic postural pain, and lower back pain, and is passionate about strengthening and healing the mind and body through an integrative, science based approach. She also enjoys assessing sporting injuries and rehabilitation sustained on the footy field, and women's health (pre and post natal) conditions.
She loves working with individuals of all ages, using a client specific approach to optimise health and wellbeing and create positive change.
Caitlin has completed additional training in dry needling and Clinical Pilates, and has worked closely with VAFA teams in Melbourne, treating acute sporting injuries and biomechanical overload.
Outside of work, Caitlin loves spending time at the beach and enjoying all of the sunshine that Western Australia has to offer!
View full
Caitlin McPhee's profile
Chloe Van Zyl
Remedial Massage Therapist
Chloe was born in South Africa and moved to Perth with her family when she was seven years old.
She has always loved sport and team games and participating in such environments has been a major part of her life, with swimming and basketball her most competitive activities.
Chloe discovered remedial massage therapy a few years ago after an injury to her back. The therapy she received was successful, and from that experience, she decided that she wanted to be a massage therapist.
She liked the approach to healing and the benefits of trying to relieve pain and promote wellness through remedial massage therapy.
After leaving school she studied at North Metropolitan TAFE and gained a Diploma In Remedial Massage.
Chloe is now looking forward to meeting her new clients and provide individual treatment according to their needs.
Chloe loves running on the beach with her dog Fudge, and is a regular gym member.
When at home she likes reading, watching movies and baking cakes for her sisters and getting together with friends.
View full
Chloe Van Zyl's profile
Located in the heart of Perth on the corner of William Street and Hay Street, Life Ready Physio + Pilates Perth CBD features generous sized treatment rooms and a gym for rehabilitation and our supervised exercise sessions (incorporating Pilates inspired exercises). Designed for busy office workers requiring efficient and effective service, our dedicated team of practitioners provide physiotherapy, remedial massage and podiatry.
Life Ready Physio + Pilates Perth CBD is also home to Life Ready Onsite – our workplace education and physiotherapy intervention service.
So whether you're suffering from a work related injury, a sporting incident or ongoing aches and pains, our highly trained and passionate physiotherapists are here to help and get you moving towards your best quality of life.
At Life Ready Physio Perth CBD, we also service residents from surrounding areas including East Perth, West Leederville, Leederville, Nedlands and Crawley.
Call our team on 9322 1146 or book online now!
Calendar of Supervised Exercise Sessions
Phone: 08 9322 1146
Fax: 08 9322 9790
Email: perth@lifereadyphysio.com.au
Gledden Building
Level 2, 731 Hay Street
Perth WA 6000
We are open on Mon - Thurs: 7am - 7pm, Fri: 7am - 6pm