Clubfoot is a common condition that affects one or both feet of newborn babies. This is characterised by the foot turning inwards and pointing down.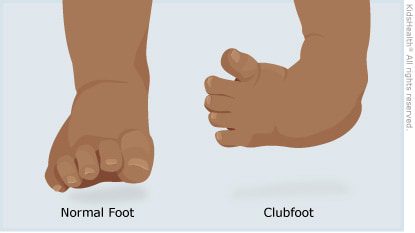 Source: www.kidshealth.org
Treatment of clubfoot
Standard treatment is done via the Ponseti method which has been shown to be effective in preventing relapse if it has been correctly followed.
The Ponseti method
The foot is gently stretched and a series of plaster casts are applied to correct the foot position. This may be followed by a small procedure on the Achilles tendon to lengthen it.
The Dennis Browne bar (a type of foot brace) is then used to overcorrect the foot and hold it in the correct position. This bracing occurs after the foot has been fully corrected using the series of plaster casts. The foot can tend to return to its original position even after correction, therefore the child's foot must stay in this overcorrected position for the correct amount of time.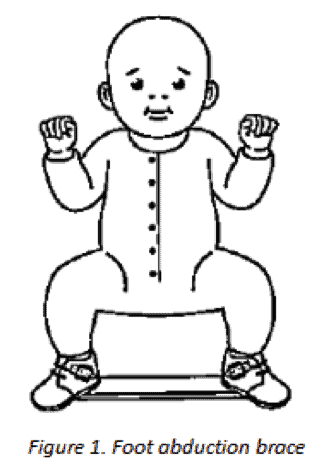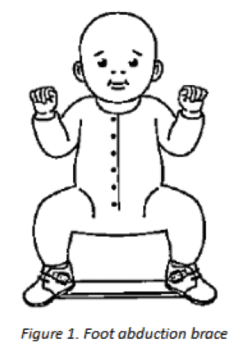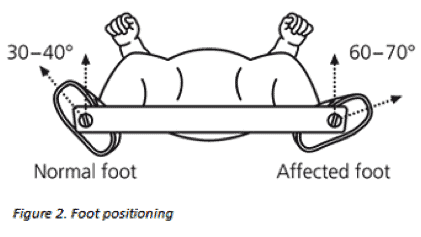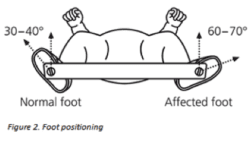 The brace is made up of two shoes connected by an aluminium bar, with the distance between the shoes approximately the width of the child's shoulders.
How long does my child have to wear this brace for?
After the final plaster cast is taken off and the foot is fully corrected, your child will wear the brace:
23 hours a day for the first three months
16 hours a day after the initial three months
14 hours a day once your child is pulling to stand
12 hours a day once your child is walking
Once your child is wearing the brace for 12 hours a day (overnight and naps), they will continue wearing the brace until they are four years old.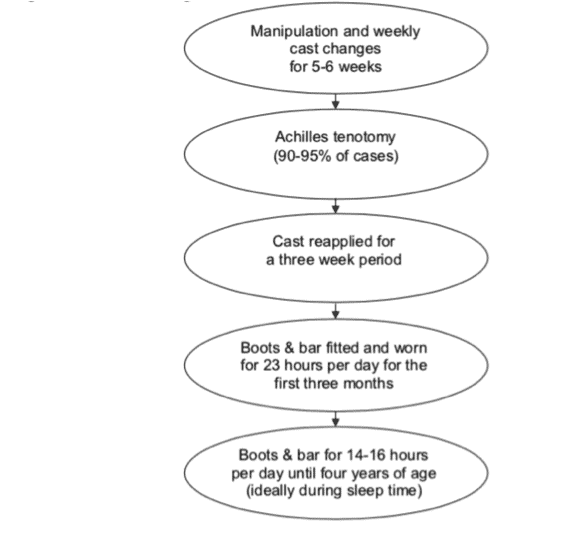 Follow up and physiotherapy management of clubfoot
Follow up from a physiotherapist occurs every 3 months until the child is walking
Once the foot is stable, reviews are carried out every 6 months
Concerns regarding foot position and motor development (such as walking) can also be assessed by your physiotherapist
To learn more about paediatric physiotherapy at Life Ready Physio + Pilates Point Cook, click here.
References
NSW Government Health and Royal Children's Hospital