Physical Activity In Elderly:
Being physically active, staying fit and healthy will help you to get the most out of life, whatever your age.
Physical Activity Recommendations for Older Australians (65 years and older):
Elderly people should accumulate at least 30 minutes of moderate intensity physical activity on most, preferably, all days.
Older adults, with poor mobility, should perform physical activity to enhance balance and prevent falls on 3 or more days per week.
Muscle-strengthening activities, involving major muscle groups, should be done on 2 or more days a week.
If you can't do 30 mins now, start with 10 minutes once or twice a day. After two weeks, make it 15 minutes twice a day and you will have reached your goal.
You will want to include a range of activities that will work on strength, balance, flexibility and mobility. Please see below for an example of exercises that you can complete at home
Benefits of Physical Activity:
Increases Independence and ability to carry out daily activities
Increase in Muscle strength and endurance
Increase in mobility and flexibility
Increases cognitive function
Reduce the risk of falls and hospitalisations
Reduce the risk of heart disease and stroke
Helps to control weight, diabetes, cholesterol, blood pressure, joint and bone conditions
Exercises:
1) Stand up and sit down:
Sit down on a firm and stable surface
Scoot hip towards end of chair
Keep feet shoulder width apart and ankles behind knees
Lean chest forward and push up through your feet
Use hands to push yourself up if need be
Repeat 10 times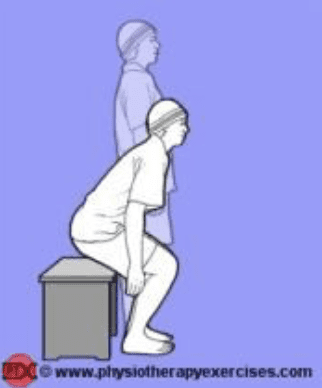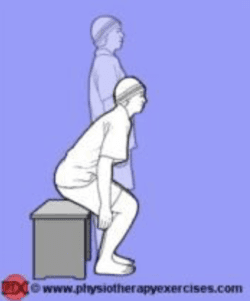 2) Calf Raises 
Hold on stable surface for support
Stand with feet together and heels on the ground
Push up with your toes and lift heel off ground
Repeats 10 times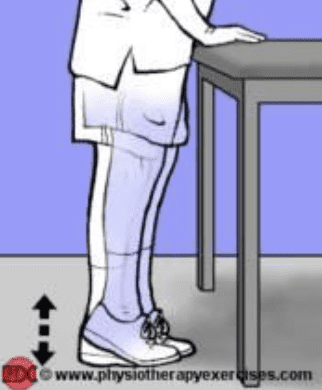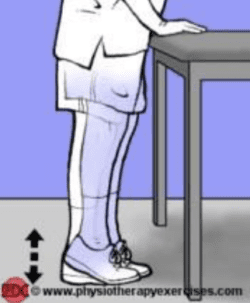 3) Marching on the spot
Position yourself standing with a table nearby for support.
Practice marching on the spot.
Ensure that your legs lift up an equal amount.
Repeat 10 times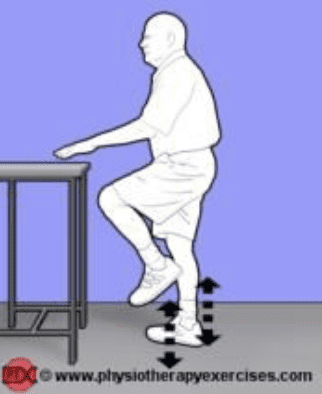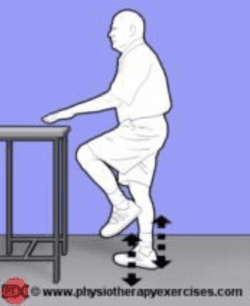 4) Stepping sideways
Position yourself standing along the kitchen bench with feet together
Take a large step out to the side and repeat movement
Ensure that your knees are kept straight and your feet point forwards.
Repeat 10 times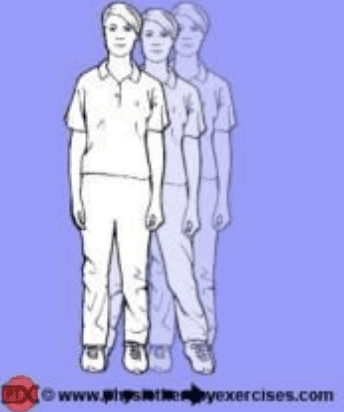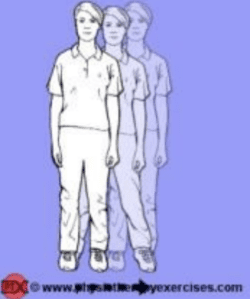 References:
Roberts, C.E., Phillips, L.H., Cooper, C.L., Gray, S. and Allan, J.L., 2017. Effect of different types of physical activity on activities of daily living in older adults: systematic review and meta-analysis. Journal of Aging and Physical Activity, 25(4), pp.653-670.
Australia's Physical Activity and Sedentary Behaviour Guidelines and the Australian 24-Hour Movement Guidelines (https://www1.health.gov.au/internet/main/publishing.nsf/Content/health-pubhlth-strateg-phys-act-guidelines)
Cvecka, J., Tirpakova, V., Sedliak, M., Kern, H., Mayr, W. and Hamar, D., 2015. Physical activity in elderly. European journal of translational myology, 25(4), p.249.